WWE 2K18 OFFICIAL – JOHN CENA 1ST LOOK & SETH ROLLINS ENTRANCE SCREENS!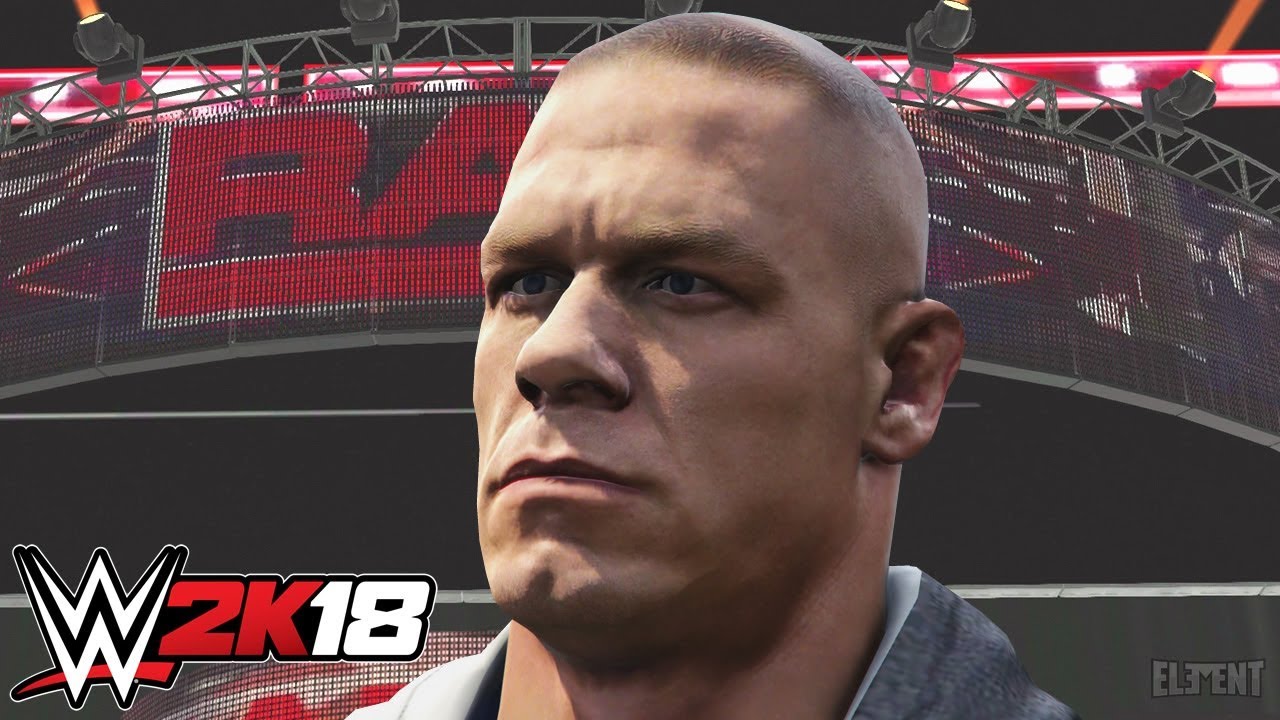 A first WWE 2K18 official look at John Cena in the game as well as screenshots of Seth Rollins entrance in the game for the first time! Exciting times for fans of WWE!
Subscribe for more WWE 2K videos, special thanks to 2K dev (official source) for allowing us to publish this video!
WWE 2K18 Road To Wrestlemania – REY MYSTERIO RETURNS! (Ep.1)
Rey Mysterio returns to the WWE as his road to Wrestlemania begins here in WWE 2K18. The former multi-time world champion has set his sights on an epic return to the big leagues but it turns out the landscape has changed.
Rey must now earn his way back onto the main roster and more importantly, on to the wrestlemania card. Can Mysterio overcome the stacked odds that are about to be placed in front of him. Should this mode or other modes return to wwe games?
The WWE 2K18 winner will be announced later tonight on twitter. The official handle is http://www.twitter.com/ElementGamesTV
If you want to support this series please slap a like on this video, that's all i ask. I'm also always eager to read everyone's comments, especially on a video like this as your input often steers the direction of the story from a creative stand point. If you have a vision, let's talk in the comments below.
More WWE 2K18 PS4 videos
8 Title on the line https://www.youtube.com/watch?v=wKIDch4WBIw
Sneaking finishers 2 https://www.youtube.com/watch?v=0bCf12sEIaw
Shield join team elite https://www.youtube.com/watch?v=E-78C4zOdi8
Chris Jericho & Kenny Omega COLLIDE at WRESTLEKINGDOM – EPIC WWE 2K18 TRAILER (WWE vs NJPW)
Chris Jericho takes on Kenny Omega at NJPW Wrestlekingdom 12 in a WWE vs NJPW dream match. Nobody thought this could ever happen!
Many thanks to the following people / companies for helping with voiceover – notsojoe
kenny omega 1, njpw us title & okada by defract.
kenny omega 2 by ryeedee.
naito & cole by drgorillanuts.
njpw arena by kob627inc.
aj styles by bryzkyz.
music licensed via envato.
bullet club & njpw logo's – njpw (c).
other logos – WWE & 2K Sports.
Check out the newest Element videos here https://www.youtube.com/playlist?list=PL4Vlkbu4KyW8gwm4nFrhjnG5-qh2IXSeM
Thanks for watching Element Games! i hope you all enjoyed this video enough to leave a like rating and subscribe! Also good luck to anyone who is competing in the contest, the winner is announced tomorrow!
Triplemania 2017 / 2018 : Rey Mysterio vs Sin Cara vs Mistico vs Caristico vs Penta El Zero vs Kalisto
A definitive Luchador showcase occurs in the famous mexico Arena at the monumental AAA Triplemania ppv-event.
An annual spectacle here on the channel. Mexican icon Rey Mysterio goes head to head with 2017 Sin Cara (now played by Hunico) vs Caristico (original sin cara) vs Mistico (trademark possessed by CMLL & now portrayed by Carlos Muñoz González) vs Kalisto vs La Parka (WCW Legend) vs Gran Metalik vs Penta El Zero.
I concede this is VERY confusing. The simplest way to explain is, Every time the first Mistico moves to a new company, that company keeps hold of the trademark and have another person play the character under the famous mask. Much the same as the WWE did with the 1st Sin Cara. He therefore is required to create another name for himself every time he changes organization. The same thing happened with Penta, with lucha underground taking the name.
You can capture all these epic Luchadors from WWE 2K18 PS4 Community Creations :
– AAA TripleMania Arena : luigirocker30
– Rey Mysterio : spider-rafa-11
– Gran Metalik : uriel06458
– Penta : juiceviddy
– Sin Cara : deacon
– La Parka : edergetsemani200
– Mistico : los3grumetes
– Kalisto : r-davis-123
– Caristico : neymar11fan534
Songs "reflection" by Tobu http://www.youtube.com/tobuofficial
Massie shout out to everyone that is showing the channel some love. Keep your eyes on ElementGames!