WWE 2K19 Demo – Universe Mode, Rivalry Manager & Custom Shows – PS4/XB1 Gameplay Prototype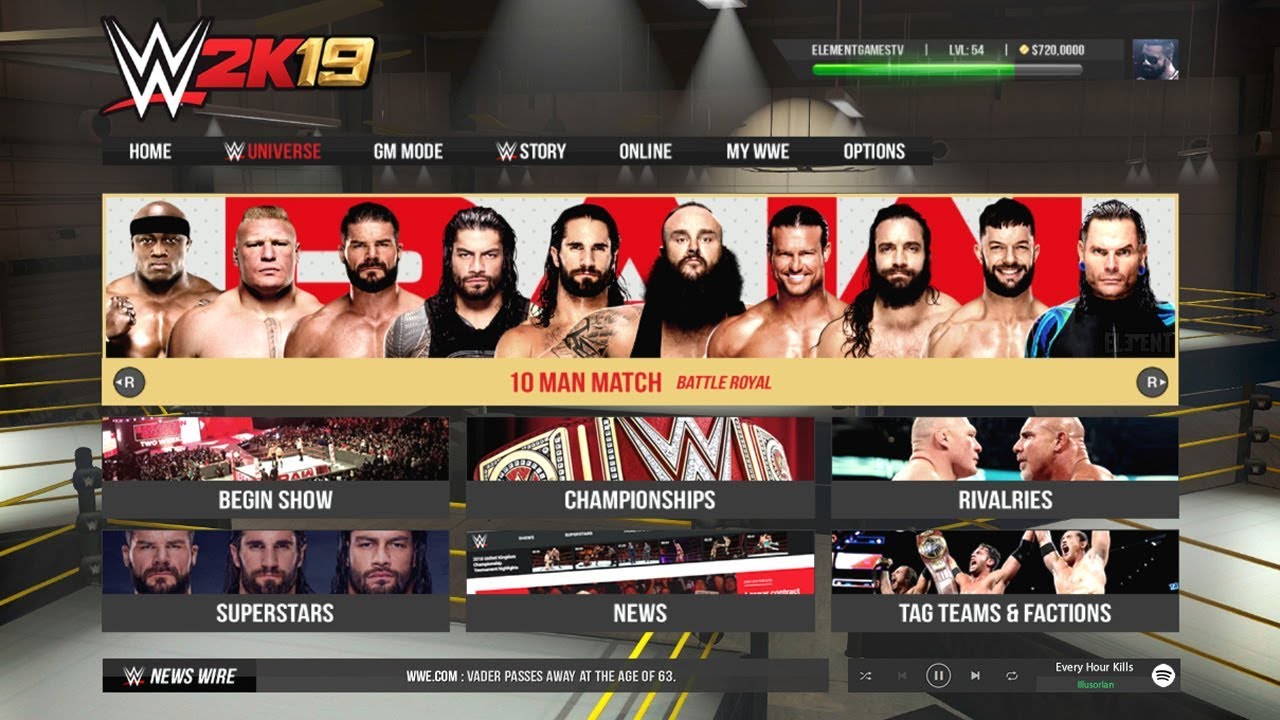 WWE 2K19 Demo Gameplay Prototype featuring Universe Mode, Rivalry Manager & custom shows. PS4 & XB1 Platform.
That time of the year is now here ! It's time for ElementGames to start developing some WWE 2K19 prototypes!
With this being the second episode of the WWE 2K19 ideas, it's now time to build on the main framework design. A big congratulations to Rey Mysterio who has been announced as the 1st pre-order bonus and AJ Styles, who has been named as the cover star for this years title.
Future episodes will see us dig into WWE 2K19 GM Mode, as its a mode i really enjoyed way back in Smackdown vs RAW & now the brand split is back, it could be in the works for future WWE Games!
I will be going into much more detail as the episodes move forward, so jump on that hype wagpn now and subscribe with notifications on! become an ELEMENTAL! Notions will potentially come at the rate of about 1 a week, dependanton my schedule and the intricacy of the design. These prototype demo's take along time to develop.
Music Credits :
Illusorian
• https://open.spotify.com/artist/71zBN0qxihRtyHcfxejIgq?si=E_79Pml7RSyKMxgoI8rxxA
• https://www.youtube.com/channel/UCGhO0xsbKews-B0KwMCBT1g
Comments
0 comments
VIDEO: Kurt Angle Comes out of retirement, booked in WWE 2K23 by A.I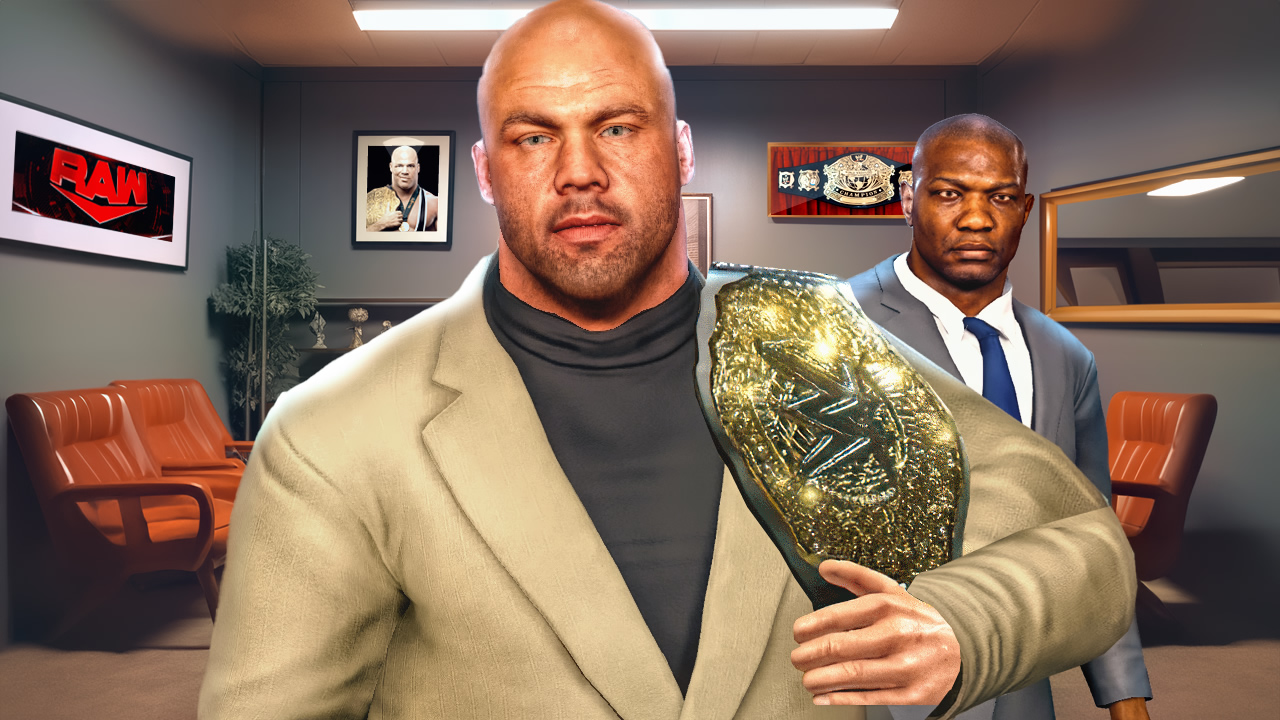 Kurt Angle comes out of retirement & is revealed to be resuming his old role as the General Manager of RAW – but the WWE universe are left in disbelief when Angle announces that he will be booking HIMSELF as RAW's top superstar.
With the use of A.i, we were able to add realistic cloned voices for the promo, and even took some booking advice from ChatGPT for this one.
Perc Angle is back in business for that Saudi Arabia pay-day, and he's the new world heavyweight champion!
Comments
0 comments
Roman Reigns makes a high-stakes challenge to Kurt Angle (WWE 2K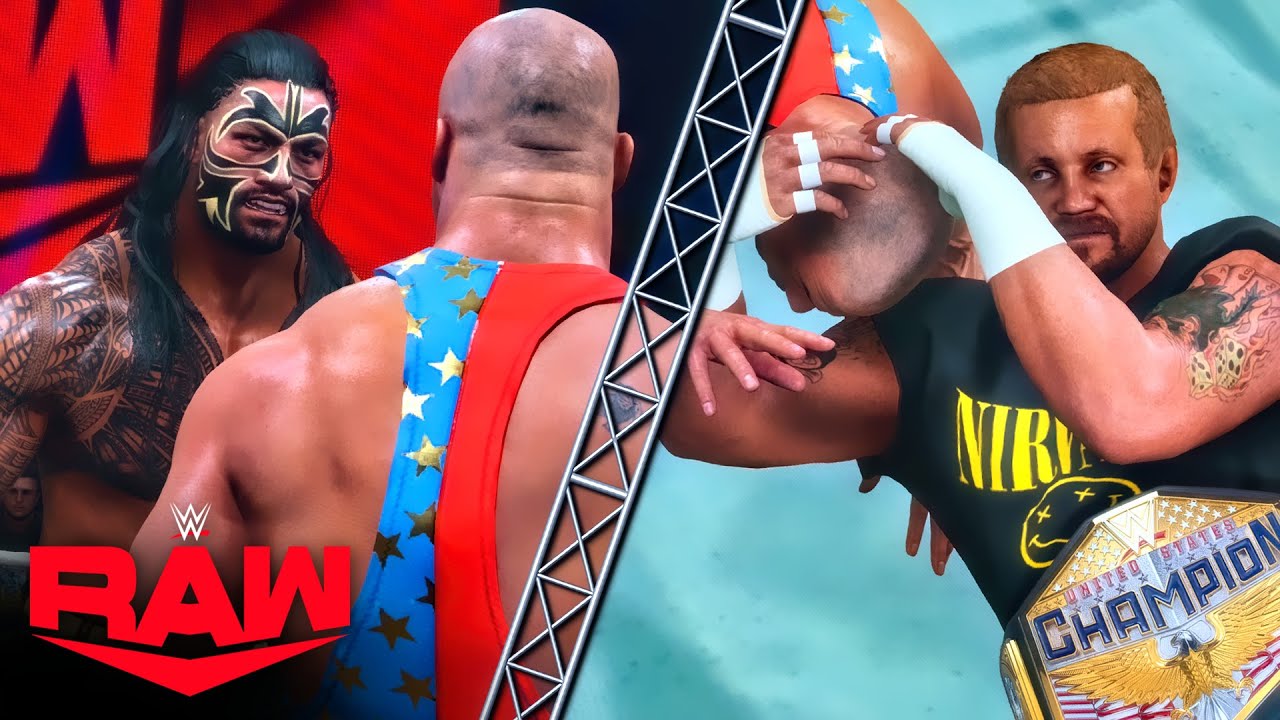 Roman Reigns takes on Kurt Angle for the first time ever and delivers the 1st 5 star match of 2021. DDP brings the Diamond cutter challenge to RAW after jumping ship from Smackdown.
Comments
0 comments
Most Wanted Features for WWE 2K22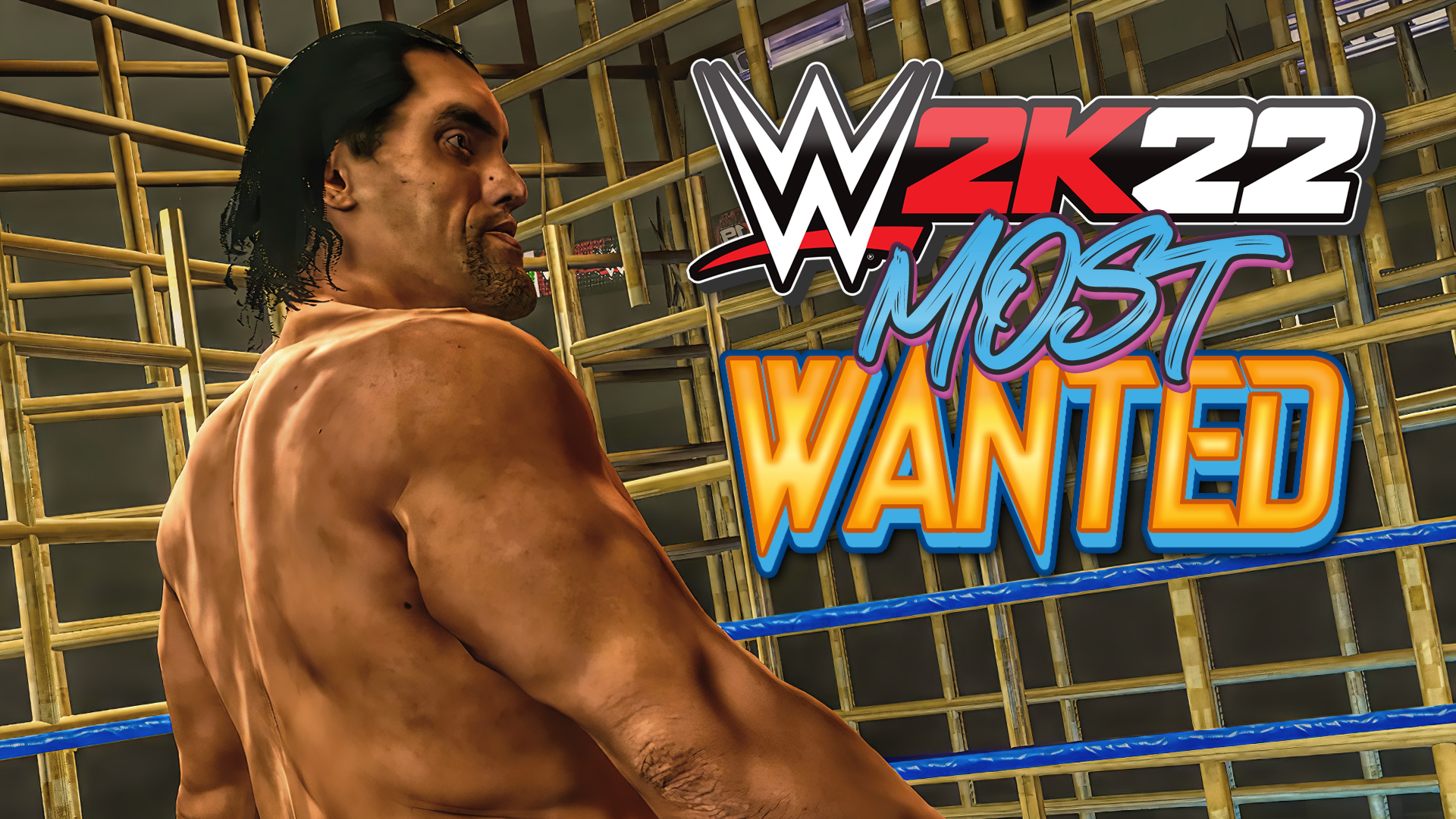 With WWE 2K21 officially wiped from 2K's calendar in favor of their new arcade property "2K Battlegrounds" — it's going to be a while until we see another 2K sim.
2K took the decision to take a gap year from their usual WWE simulation game development so that they could absolutely nail the execution of WWE 2K22. There is no doubt that 2k's reputation was left in tatters after the shambolic WWE 2K20 was hit with some of the worst reviews in the history of the franchise, that's why it's imperative that 2K do everything they can to make sure 2K22 hit's the nail on the head when it comes to visuals, polished gameplay& features.
Here is a short list of some of the things that 2K could debut or bring back for 2K22.
Alot of the things featured in the above video are essentially gimmicks that marketing will love. The Punjabi prison for example is something that they shouldn't have much trouble implementing & would really appealing in the sizzle trailers.
Of course, all of these gimmicks mean nothing if the core gameplay is still broken. Let's hope 2K can forget about 2K20 & instead pick up where Yukes left off in WWE 2K19.
Comments
0 comments