WWE 2K19 Story – John Cena Reveals AGGRESSION Mid-Card Championship Belt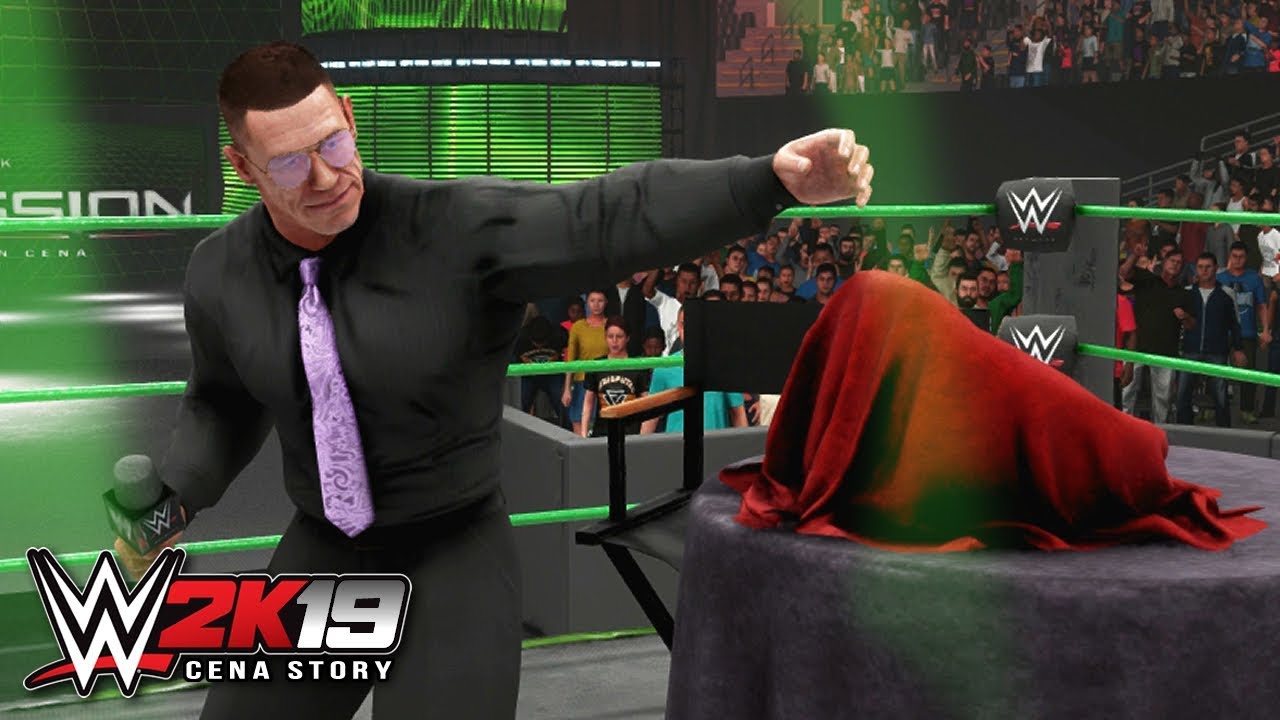 The John Cena WWE 2K19 Story continues as Cena reveals the new mid-card championship title belt for WWE Aggression. Everyone thought Cena was in japan looking for new WWE Superstars, but it turns out they were wrong!. Filmed on PC & WWE 2K19 PS4.
PLOT : Villainous John Cena got tired of wrestling and wanted to become a wrestling promoter. He employed the world's most notorious lawyer and included a hidden stipulation into his WWE contract that allowed him to buy his own brand extension upon his retirement. He used this chance to form the green brand known as WWE Aggression, the franchise acts as the official 3rd main show for the WWE and is a part of the Draft and co-branded ppv's such as Summerslam and Wrestlemania. This is episode 15 of this show, you can catch up with the rest of the series episodes here: https://www.youtube.com/playlist?list=PL4Vlkbu4KyW_XS9shQ3RL7RLYxfqxA0YB
WWE Superstars Credits:
• Evan Bourne & Raven by JoeMashups.
• RVD & X-pac by Bravebird31.
• Enzo Amore & Mark Henry by JimmyVeez.
• Arena, attires, WWE Games championships & production by ElementGames.
Music & Theme songs :
• Rob Van Dam, Show theme & Heel Cena theme by MrAdamMassacre https://www.youtube.com/mradammassacre
• Raven Theme by Jayde Garrow https://www.youtube.com/jaydegarrow
• Godfather theme by hotman718 https://www.youtube.com/hotman718
• Production audio by :
https://www.youtube.com/teknoaxe
https://www.youtube.com/rossbugden
http://www.incompetech.com
Licensed under creative commons.
https://creativecommons.org/licenses/by/4.0/
Don't forget to stone cold stunner that bell if you want to keep up to date the latest WWE 2K Story videos. Many thanks for taking your time to watch the series, i hope you are having fun.
Comments
0 comments
VIDEO: Kurt Angle Comes out of retirement, booked in WWE 2K23 by A.I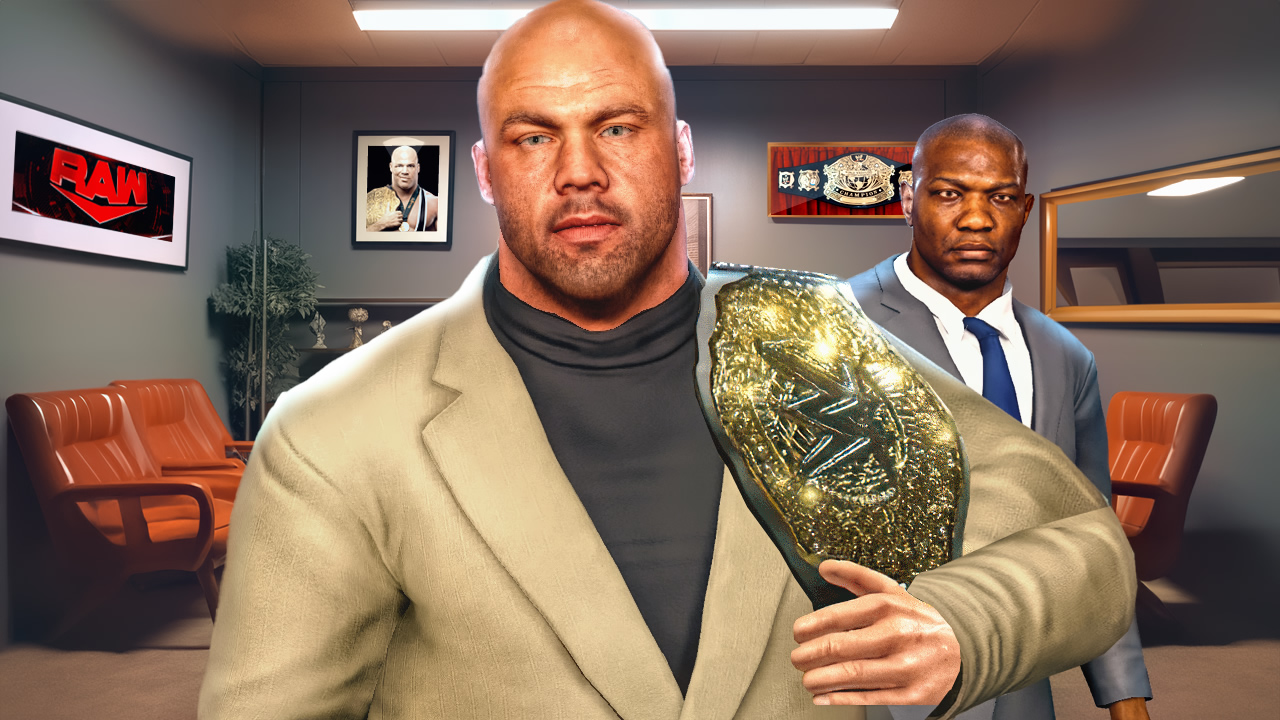 Kurt Angle comes out of retirement & is revealed to be resuming his old role as the General Manager of RAW – but the WWE universe are left in disbelief when Angle announces that he will be booking HIMSELF as RAW's top superstar.
With the use of A.i, we were able to add realistic cloned voices for the promo, and even took some booking advice from ChatGPT for this one.
Perc Angle is back in business for that Saudi Arabia pay-day, and he's the new world heavyweight champion!
Comments
0 comments
Roman Reigns makes a high-stakes challenge to Kurt Angle (WWE 2K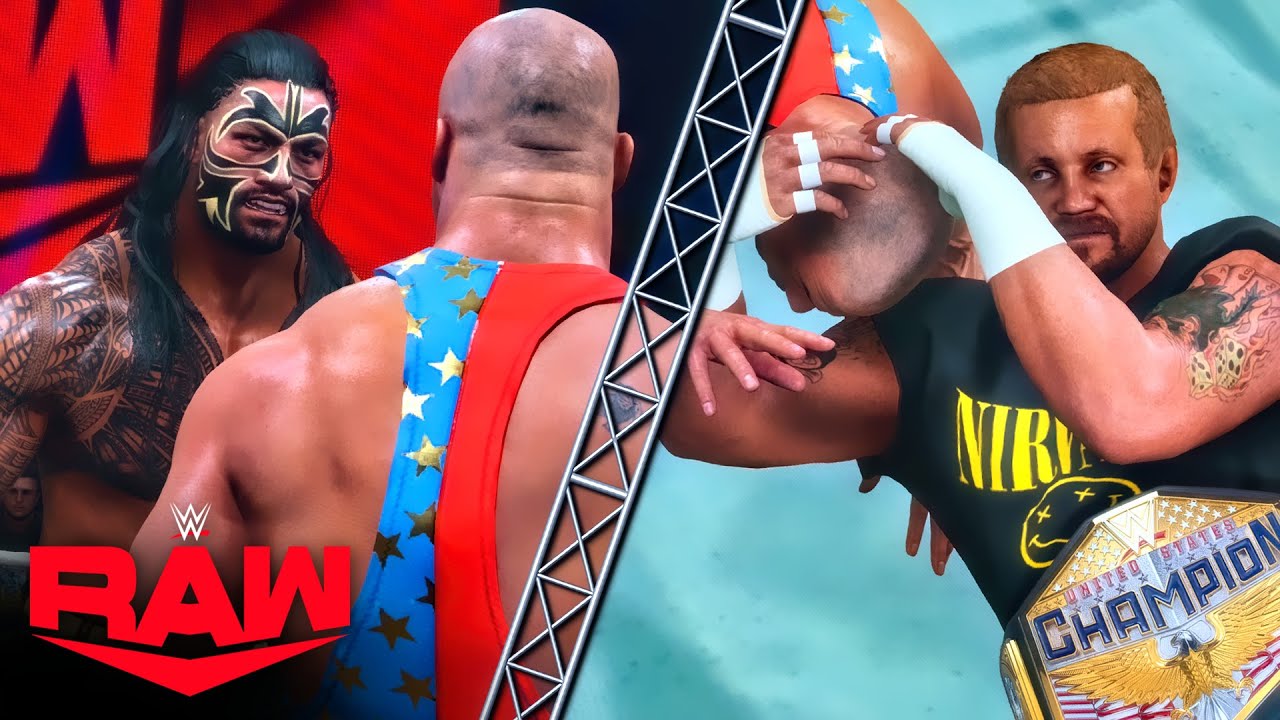 Roman Reigns takes on Kurt Angle for the first time ever and delivers the 1st 5 star match of 2021. DDP brings the Diamond cutter challenge to RAW after jumping ship from Smackdown.
Comments
0 comments
Most Wanted Features for WWE 2K22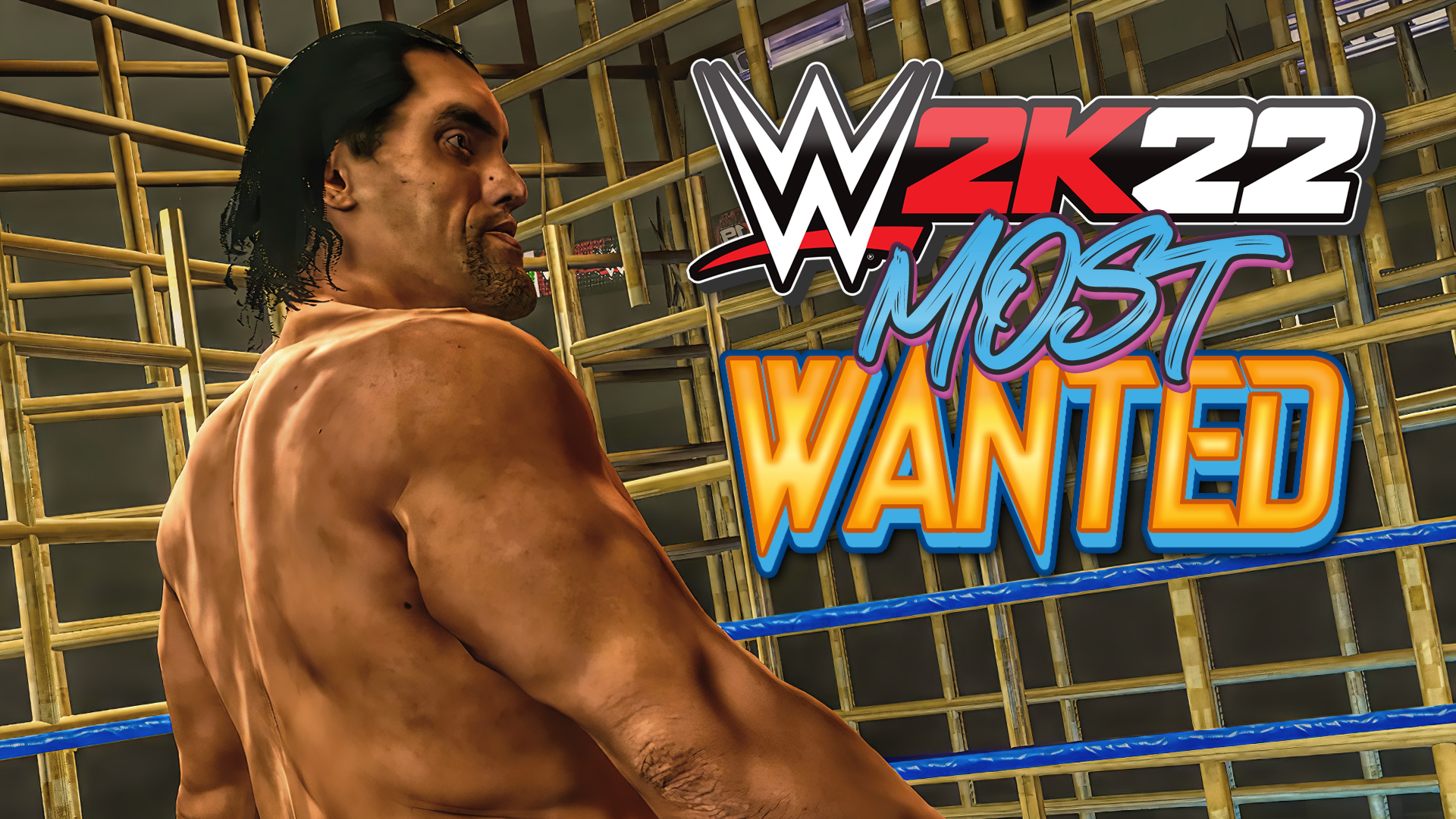 With WWE 2K21 officially wiped from 2K's calendar in favor of their new arcade property "2K Battlegrounds" — it's going to be a while until we see another 2K sim.
2K took the decision to take a gap year from their usual WWE simulation game development so that they could absolutely nail the execution of WWE 2K22. There is no doubt that 2k's reputation was left in tatters after the shambolic WWE 2K20 was hit with some of the worst reviews in the history of the franchise, that's why it's imperative that 2K do everything they can to make sure 2K22 hit's the nail on the head when it comes to visuals, polished gameplay& features.
Here is a short list of some of the things that 2K could debut or bring back for 2K22.
Alot of the things featured in the above video are essentially gimmicks that marketing will love. The Punjabi prison for example is something that they shouldn't have much trouble implementing & would really appealing in the sizzle trailers.
Of course, all of these gimmicks mean nothing if the core gameplay is still broken. Let's hope 2K can forget about 2K20 & instead pick up where Yukes left off in WWE 2K19.
Comments
0 comments