John Cena Confronts Hollywood Batista – WWE 2K18 Path of Cena Story (Ep.12)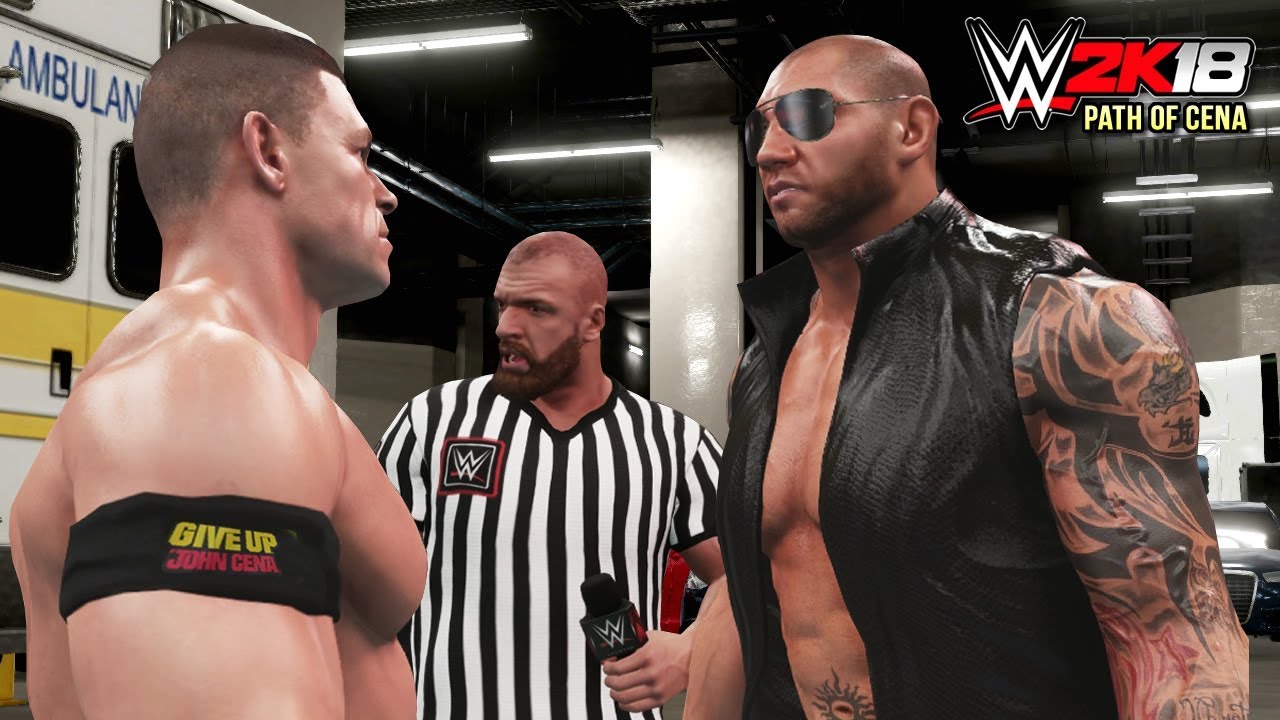 An interesting situations occurs as John Cena comes face to face with RAW's newest signing, The Animal Batista! Is this too much for the WWE universe to comprehend? This John Cena story utilizes the create a video cutscenes in WWE 2K18 for the PS4.
Last week, General Manager Kurt Angle announced a brand new signing. That man was none other than leading hollywood actor, Dave Batista. Upon returning, Batista forced Cena to tap out and instantly inserted himself into the top of the WWE power rankings.
The sweet custom Heel Cena theme featured in this ElementGames video is performed by Justin Keane, check out the full version here. https://www.youtube.com/watch?v=_FQklnuORNQ
Music by Tracks
– Master Disorder, Zap Beat by Kevin MacLeod (incompetech.com)
– Custom WWE themes by Jayde Garrow http://www.youtube.com/jaydegarrow
Stay tuned right here on ElementGames for some more new 2K18 gameplay videos featuring creations from only the top draw WWE 2K creators! I hope you enjoyed this video enough to leave a like rating behind, i spent about 3 days on this! who do you think will win tonight's Royal Rumble match? I'd love to hear your picks!
WWE 2K18 – What Happens if Brock Lesnar Becomes a CRUISERWEIGHT in WWE 2K18 Universe?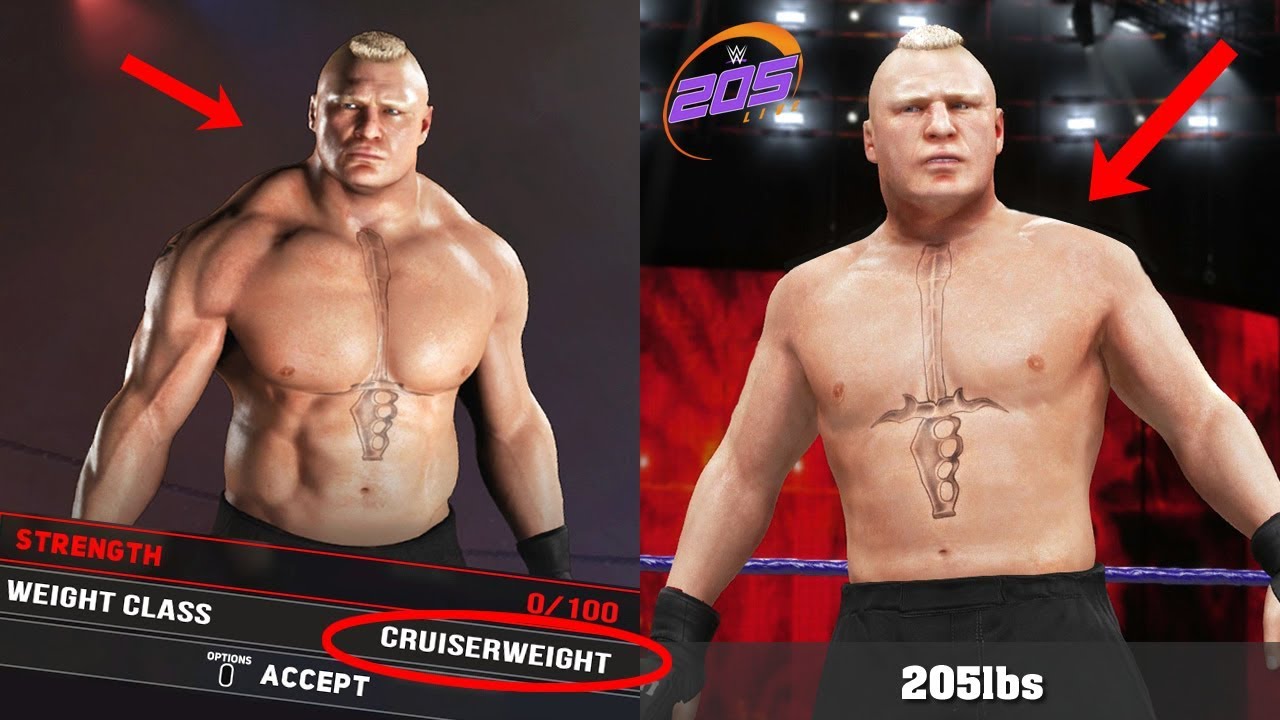 What happens if Brock Lesnar drops 60lbs and joins the 205 live roster in WWE 2K18 universe?
A Novelty video, featuring a nice cruiserweight Brock Lesnar mod wwe games mod by GameElite.
special thanks to onlap for the music https://www.youtube.com/watch?v=nv3CdBMgwmc
A Kid Jumped The Barricade to Interrupt Brock Lesnar in WWE 2K18 (Never Do This)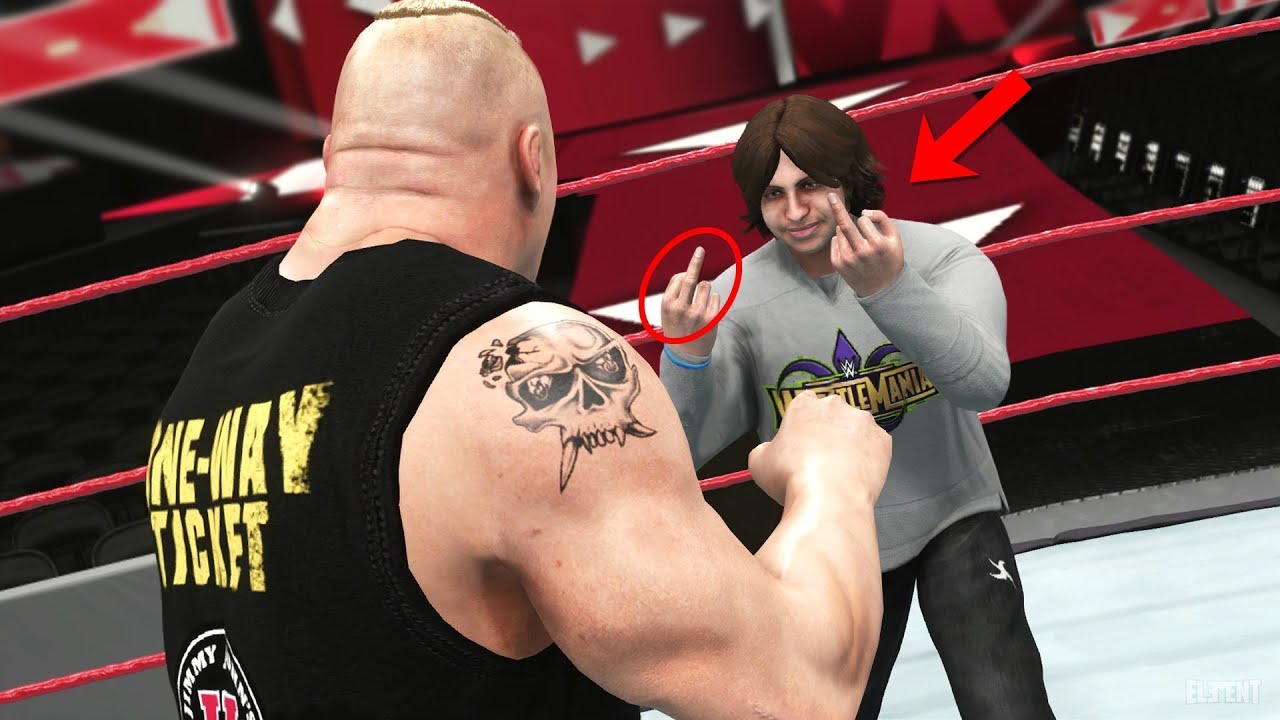 The kid known as Nicholas jumped the barricade in WWE 2K18 to interrupt Brock Lesnar. Never ever do this in WWE Games.
Paul Heyman and Brock Lesnar are in the ring, ready to speak to the world when Heath Slater interrupts. Slater wants a match with Brock Lesnar. Heath declares that "he has kids". Unfortunately Lesnar is no mood for talking and delivers Heath directly to suplex city. Afterwards, Former tag team champion Nicholas (the kid) enters the wrestling ring but is also greeted with an epic f5!
A new ElementGames subscriber of the week has also now been crowned, thanks to everyone for watching. RKO that like button for more videos this week!
WWE 2K18 – What Happens if Charlotte Becomes a HEAVYWEIGHT Superstar in WWE 2K18 Universe?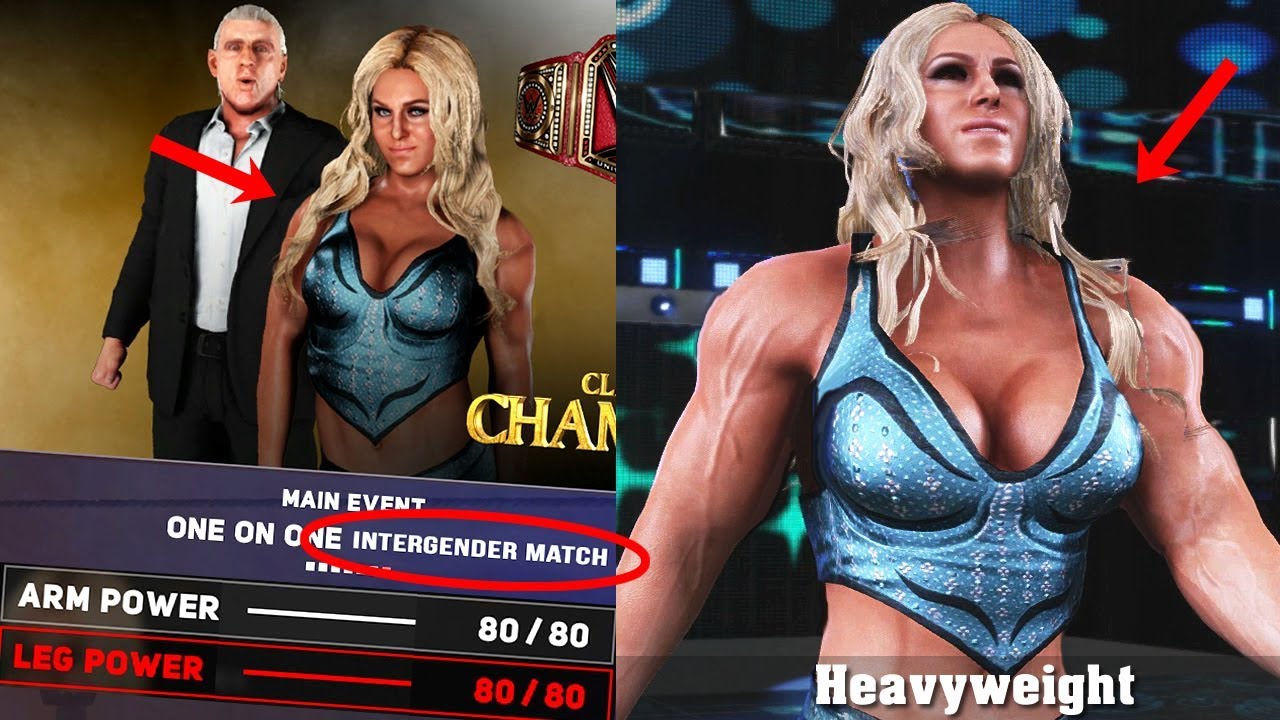 What Happens if Charlotte decides to step up to Heavyweight in WWE 2K18 Universe?
Novelty video featuring a sweet Charlotte bodybuilder wwe games mod by GameElite.
Many Thanks to Fight The Fade for the music. The name of the song is Fall into the sky on spotify. Check their page out here https://www.youtube.com/user/FightTheFade/