WWE PS4 ROYAL RUMBLE – Hulk vs Spiderman vs Iron man vs Wolverine vs Batman vs Venom vs Joker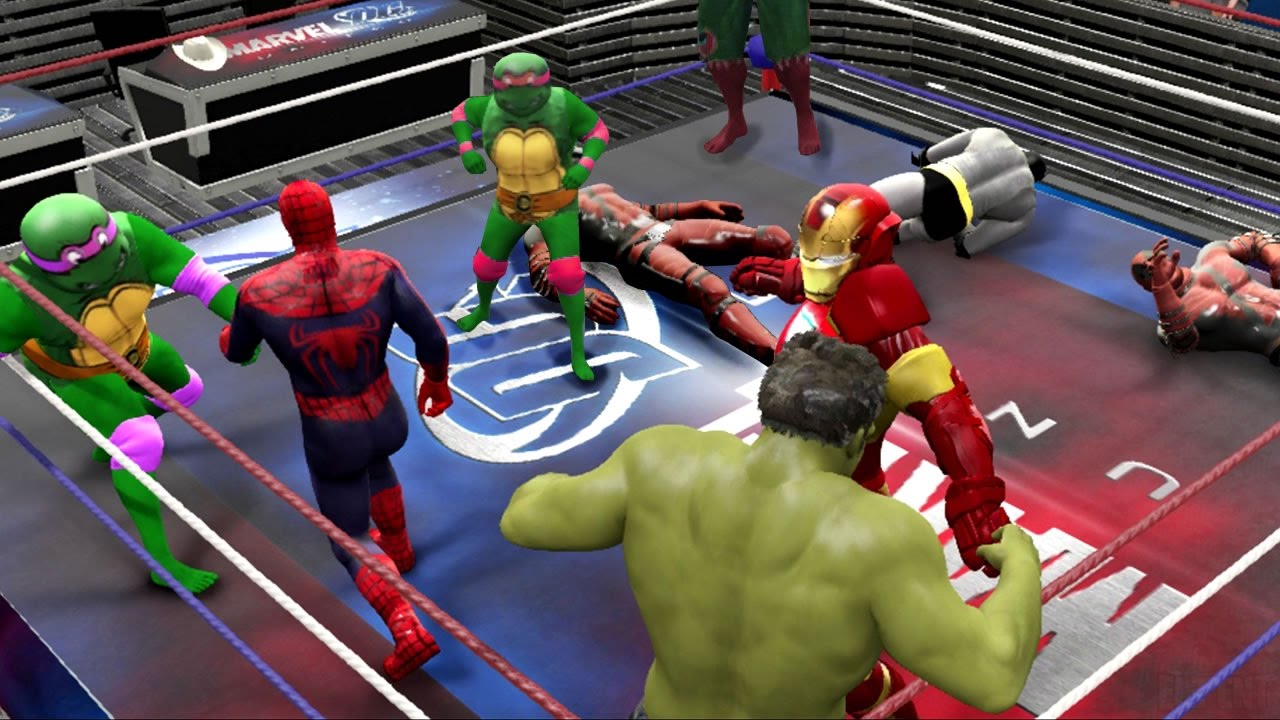 The superheroes and villains of Marvel, DC & WB collide in an epic wwe PS4 2k17 30 man battle!
Which juggernaut will come out on top? Heroes featured in this video are; Avengers Hulk, batman, Casey Jones, deadpool, TMNT, Green Arrow, Luke Cage, Naruto, Spiderman, Iron man, ant-man, Captain America, Superman, Thor, Black Panther & Wolverine.
Super villains include; Abomination, Gallactus, Joker (SS & Dark knight) Red Skull, War Machine, thanos, Predator & Venom.
More information on Marvel comics & super heroes here http://marvel.com/characters
Thanks for watching guys! major credits to all of the guys on community creations for creating all of these epic caws!
Music by teknoaxe.com
Follow Element Games on twitter for more wwe 2k17 posts http://www.twitter.com/element2k wwe 2k17 gameplay
SUPERHEROES WAR – THANOS SAVES SPIDER-MAN From Joker Squad – MARVEL EPIC BATTLE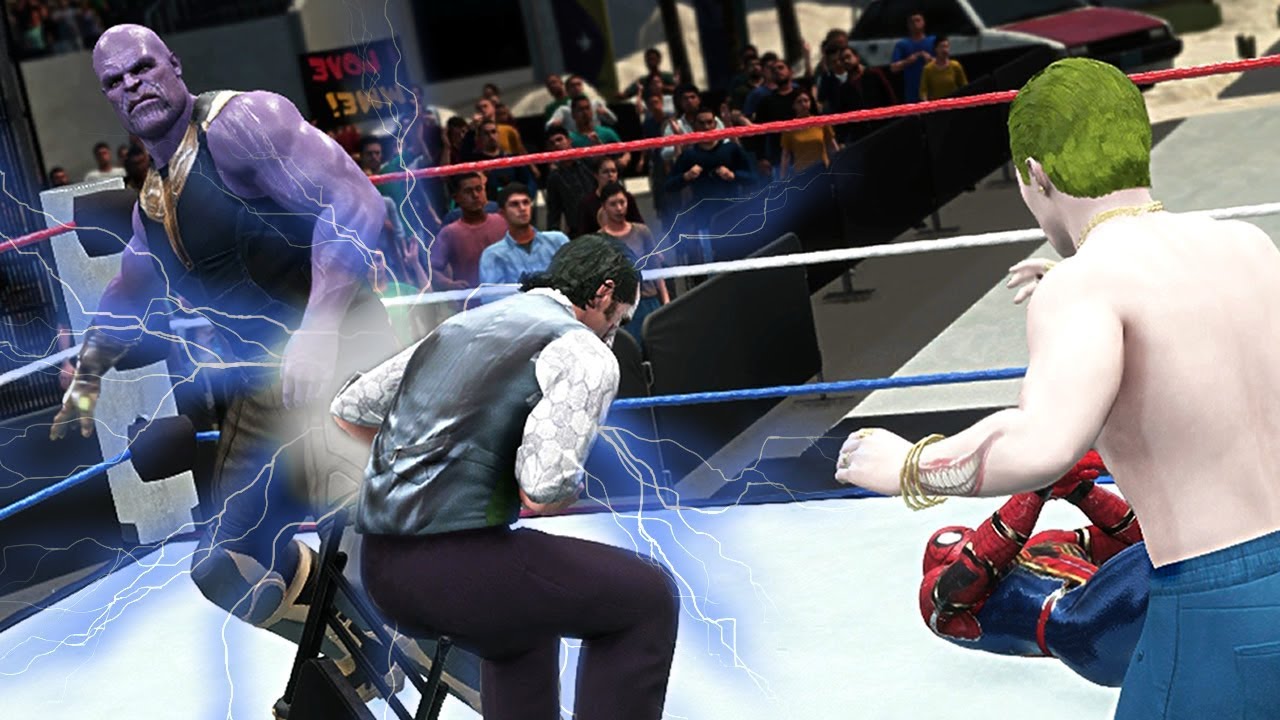 THANOS RETURNS To Save Spider-Man From Joker Squad in SuperHeroes WAR.

Welcome to ElementBattles! Fun Superhero Battles & infinity war videos suitable for all the family, including the kids! Request a battle! Leave a comment with which superheroes you want to see have an epic war!
Thanos was born as one of the last sons of the original colonists, Mentor and Sui-San. However, he was born misshapen and monstrous in comparison to the other Eternals, particularly his handsome and carefree brother, Starfox, and Thanos grew into a melancholy, brooding individual, consumed with the concept of death. More than any of his people, Thanos sought out personal power and increased strength, endowing himself with cybernetic implants until he became more powerful than any of his brethren. At some point, he was exiled from his community, although the accounts differ as to its cause. Some say it was because he committed a crime by being the first to create a weapon. Thanos himself once claimed that he vivisected his own mother in an attempt to investigate how someone consumed with death such as himself could have come into being.
More on Marvel.com: http://marvel.com/universe/Thanos#ixzz5JuWbbBk5
Spidermans real name Peter Parker. He has also been known as Friendly Neighborhood Spider-Man, the Amazing Spider-Man, the Sensational Spider-Man, the Spectacular Spider-Man, Spidy, Webhead, Webslinger, Wall-crawler, "Little Man"; formerly "the Amazing Octo-Spidey".
ideo featuring marvel & DC & Mirage characters!
visit http://marvel.com/universe/ for more info on super heroes.
SPIDERMAN VS IRON MAN – EPIC BACKSTAGE BATTLE https://www.youtube.com/watch?v=epKDQHSr_tA&t=201s
BATMAN vs. GREEN ARROW vs. THANOS – EPIC BATTLE https://www.youtube.com/watch?v=_IdmztOMXww
SUPERHEROES WAR 30 MAN – Hulk vs Spider-man vs Superman vs TMNT – MARVEL EPIC BATTLE |
Music by Tobu http://www.youtube.com/tobuofficial
Facebook http://www.facebook.com/elementgamestv
Thanks for watching element battles!
GTA 5 WWE Mods – CM PUNK'S WORST DECISION!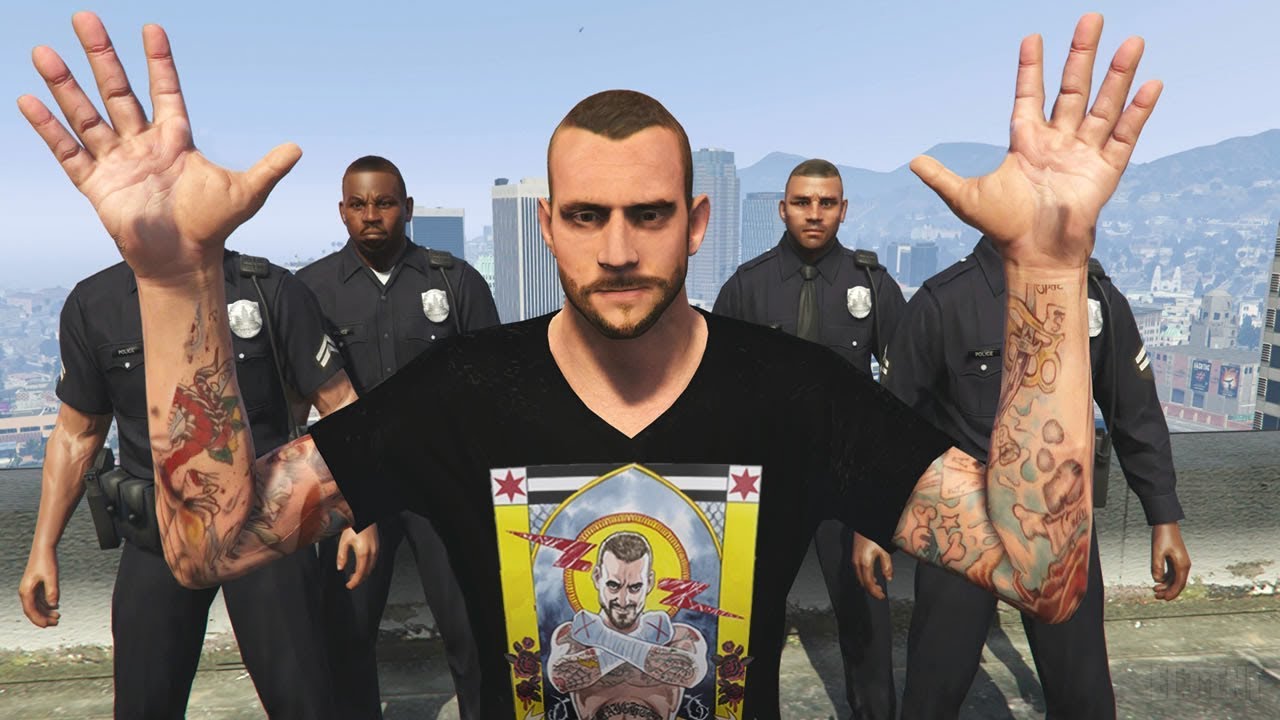 Goldberg Most Epic WWE 2K GTA Entrance & Randy Orton Returns | GTA 5 WWE Mods