WWE 2K19 Prelude Trailer – John Cena Brings Back WCW or ECW – Story Prelude PS4/XB1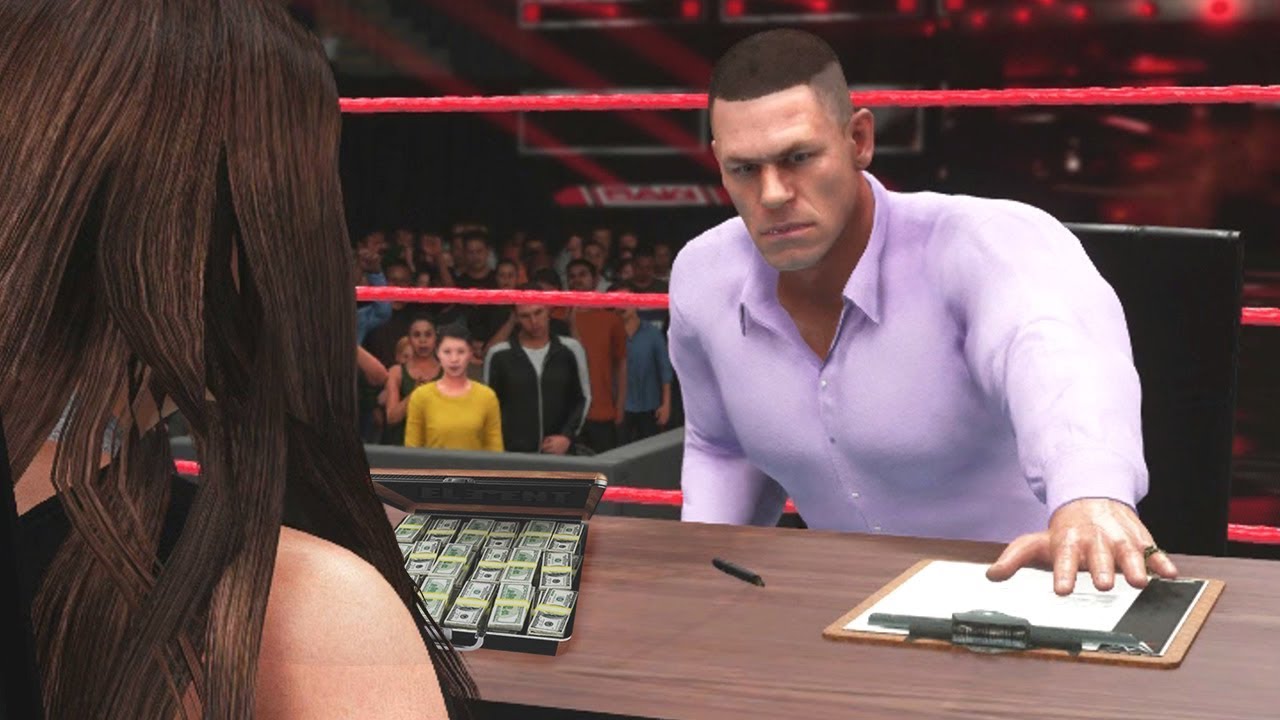 WWE 2K19 Prelude Trailer. John Cena must decide which brand he will bring back in story mode to go head to head the Smackdown and RAW. Will it be WCW Nitro, ECW or a custom top secret brand? Vote in the comment section below!
John Cena turned heel in season 1 of WWE 2K story and created an alliance called the corporate cenation with Braun Strowman, Chris Jericho and Rusev. His goal was to capture every single title on RAW. He achieved this and eventually added the GM Ric Flair to the stable, ensuring ultimate power within the WWE. A twist led to Cena signing for Smackdown after he lost his title to the undertaker, thus ending the original Cenation. Cena regrouped with Austin Aries, Bobby Roode. Cena retired at Summerslam.
The following year, John Cena returned for season 2 of heel cena. It was suggested that the WWE's ratings had dwindled since cena had left for hollywood, forcing Vince Mcmahon to offer John a ridiculous contract. Upon returning Cena feuded with huge names like Goldberg and Batista and formed various alliances before eventually dropping the universal title at summerslam after Vince Mcmahon had brought Edge back into the WWE.
Season 3 begins with John Cena declining his rematch clause and activating a secret clause in his WWE contract that allows him to buy a franchise extension to run toe to toe with RAW and Smackdown. This clause is similar to the agreement David Beckham made with the MLS when he signed for LA Galaxy (allowing him to make his own team). This is the "prelude" for the 2K19 story (aka the story will continue from this point.)
Special thanks to: Simo140609, MrBigShowOff, GameElite, KjraGaming, Mishka Volkof, LarasLawyer and of course all of the Elementals!
From The Vault : Jinder Mahal & Khali reveal a NEW WWE Title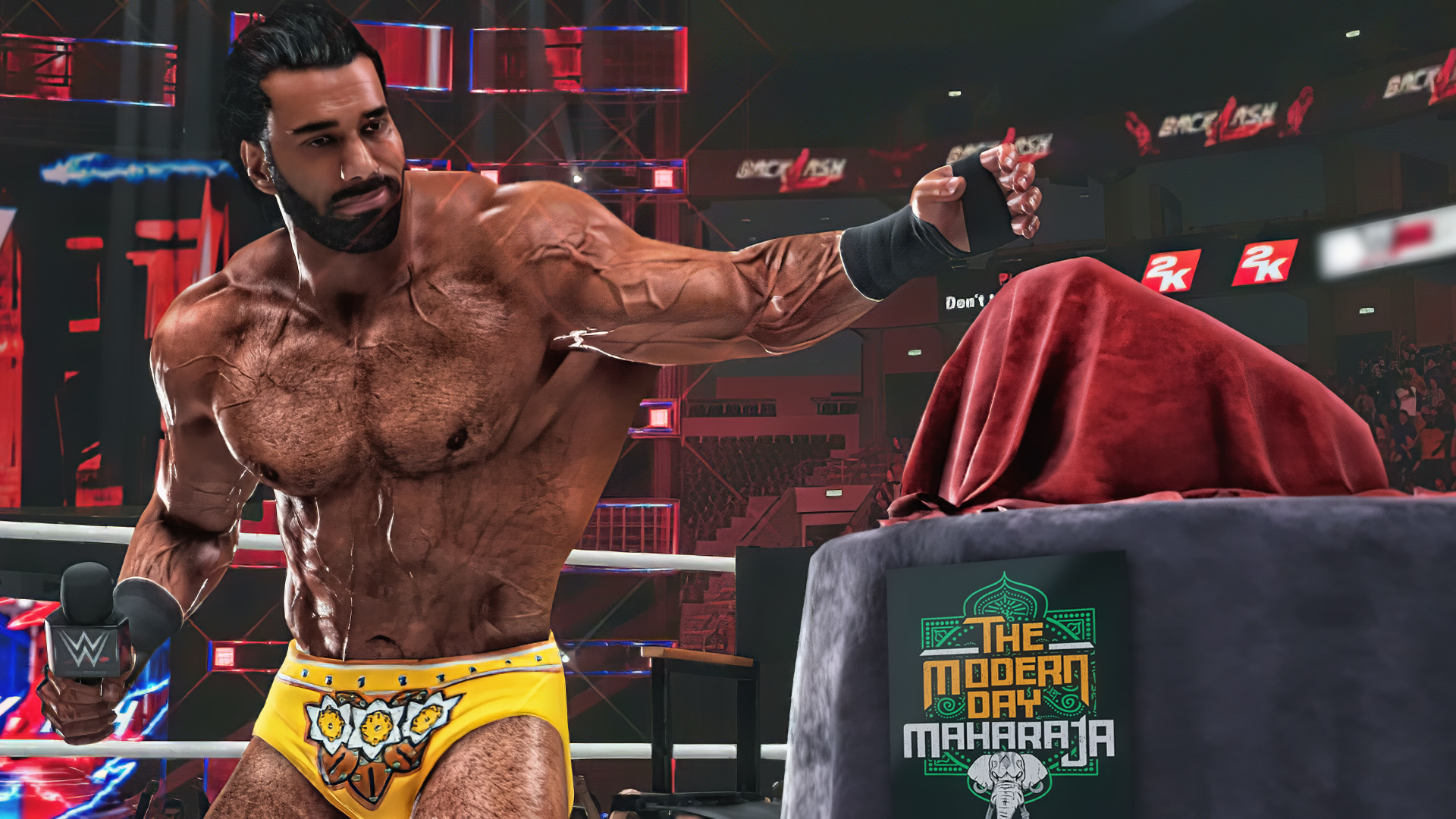 After asserting his dominance as WWE Champion, the new "beast" of the WWE aligns with indian legend & 7 foot giant — The Great Khali. With the 7 foot monster by his side, Jinder is the most dominant champion in WWE 2K history.
Watch directly on YouTube here: https://youtu.be/1vjBxhhipJY
Ronda Rousey STEALS Kane's mask!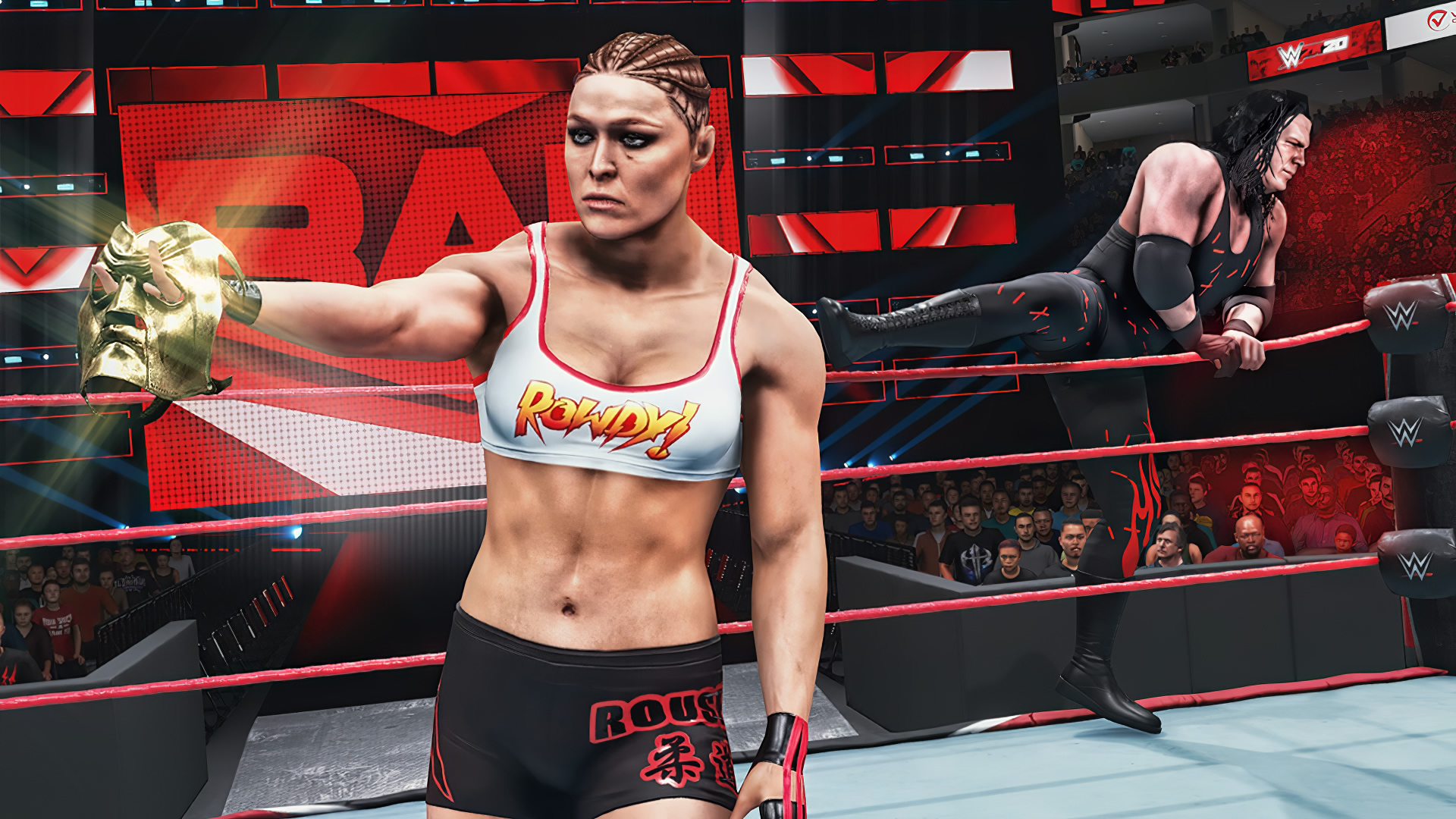 Ronda Rousey took Kane's golden mask without his permission… BIG MISTAKE!
How will the big red machine react after his golden "magical" mask was stolen by Ronda Rousey? Rousey had been on somewhat of a losing streak as of late and was given a tough ultimatum by WWE management – either buck up your ideas or you'll be fired.
This predicament left Ronda with a decision to make… how was she going to save her WWE career? — two weeks earlier, the big red machine Kane had opened a chest that was left in his his father Paul Bearer's will, that chest contained something magnificent, something magical.
With it now being common knowledge that Kane's golden mask holds an unlimited amount of power, you would have thought that he's keep it under lock and key… not the case. While he was showering, Ronda sneaked into the mens locker room and stole the mask for herself!
Watch the story play out in it's entirety in WWE 2K20 on YouTube : http://youtu.be/ETWS7nZxdxo
WWE 2K19 Demo – Universe Mode, Rivalry Manager & Custom Shows – PS4/XB1 Gameplay Prototype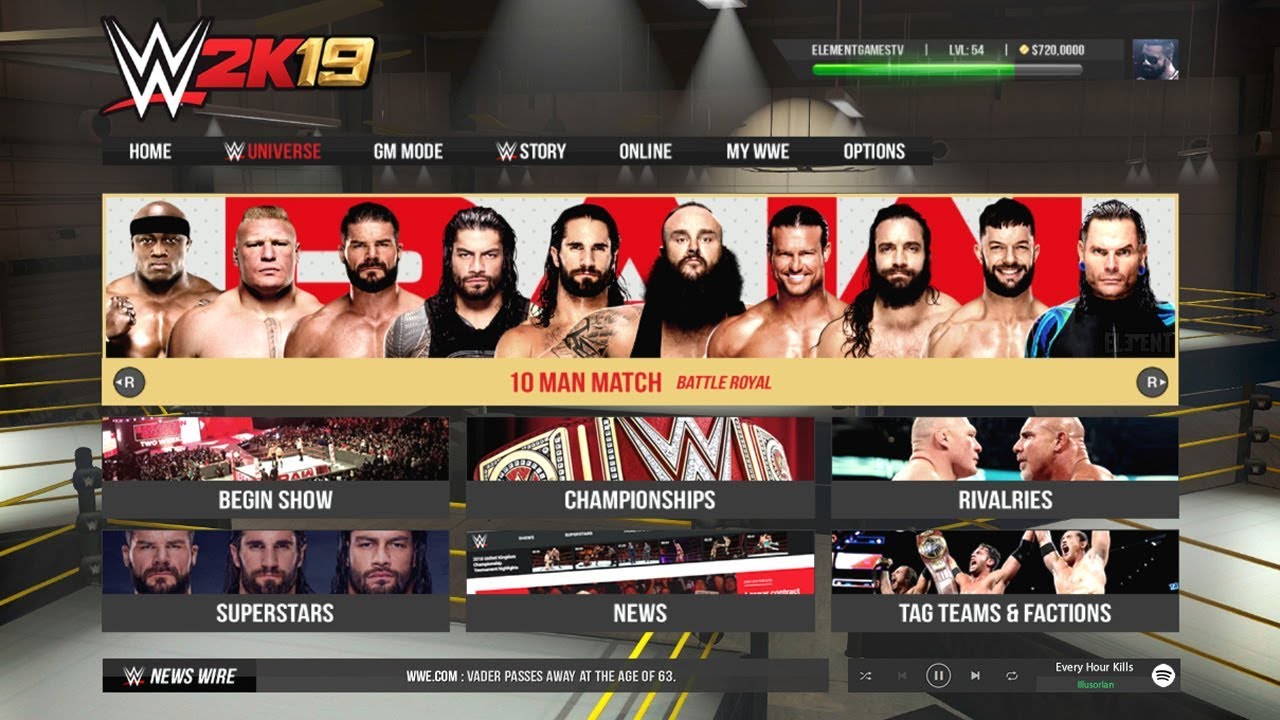 WWE 2K19 Demo Gameplay Prototype featuring Universe Mode, Rivalry Manager & custom shows. PS4 & XB1 Platform.
That time of the year is now here ! It's time for ElementGames to start developing some WWE 2K19 prototypes!
With this being the second episode of the WWE 2K19 ideas, it's now time to build on the main framework design. A big congratulations to Rey Mysterio who has been announced as the 1st pre-order bonus and AJ Styles, who has been named as the cover star for this years title.
Future episodes will see us dig into WWE 2K19 GM Mode, as its a mode i really enjoyed way back in Smackdown vs RAW & now the brand split is back, it could be in the works for future WWE Games!
I will be going into much more detail as the episodes move forward, so jump on that hype wagpn now and subscribe with notifications on! become an ELEMENTAL! Notions will potentially come at the rate of about 1 a week, dependanton my schedule and the intricacy of the design. These prototype demo's take along time to develop.
Music Credits :
Illusorian
• https://open.spotify.com/artist/71zBN0qxihRtyHcfxejIgq?si=E_79Pml7RSyKMxgoI8rxxA
• https://www.youtube.com/channel/UCGhO0xsbKews-B0KwMCBT1g