FIRST LOOK : WWE 2K18 Unification Match – What happens when we put two titles on the line?
Who will become ultimate champion in WWE 2K18? Both titles are up for grabs as Brock Lesnar put his Universal Championship up against the WWE Championship (owned by Jinder Mahal) It's an all time epic with an unbelievable prize.
Every since the return of the WWE brand split, there have been two major titles. One for Smackdown & of course, one for WWE RAW. The original WWE Championship was drafted over to the smackdown show, so this lead the WWE to create a brand new "Universal" championship for raw.
The 1st champion was none other than Finn Balor, followed by Kevin owens & Goldberg. Goldberg dropped the title to Lesnar at Wrestlemania 33 in a fun but short match. Lesnar remains the champion leading into this match. On the flip side of things, Jinder Mahal become a surprising WWE champion after defeating Randy Orton in 2017.
Who walks out with the unified prize? Find out now in WWE 2K18 exclusively on ElementGames! Thanks for watching guys and hit that like button if you want to see some more early 2k18 videos!
WWE 2K18 – What Happens if Brock Lesnar Becomes a CRUISERWEIGHT in WWE 2K18 Universe?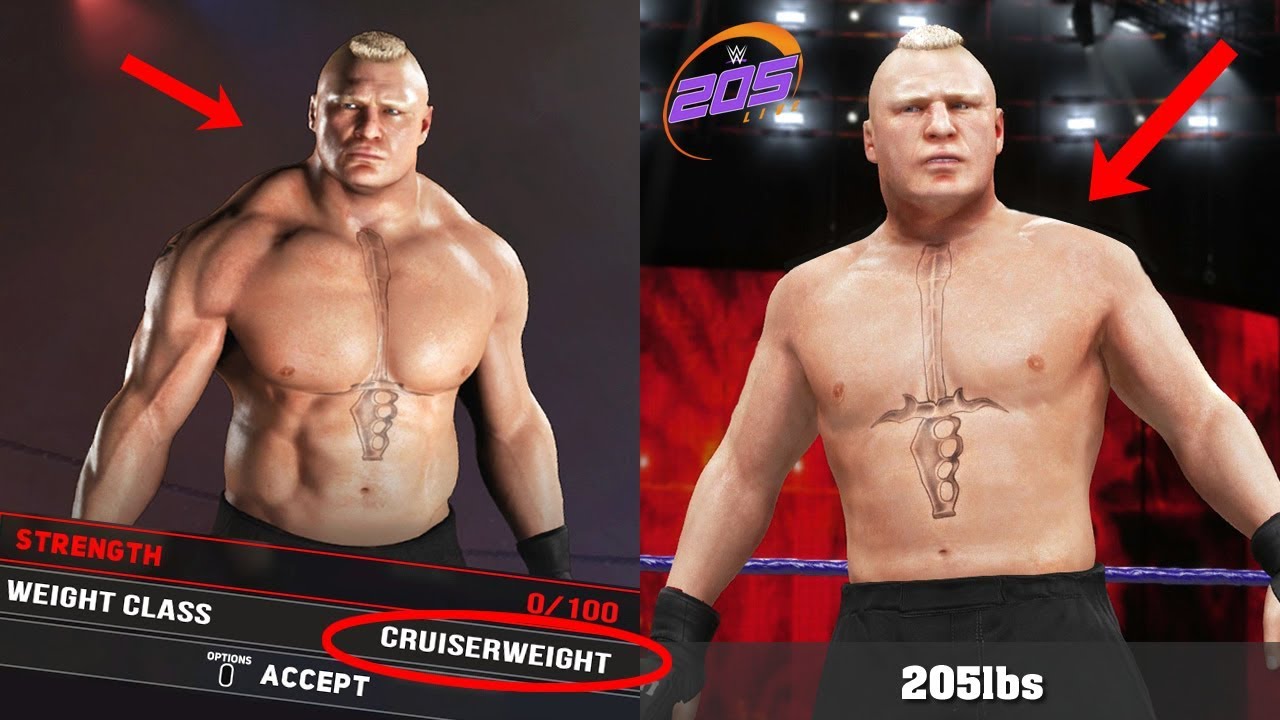 What happens if Brock Lesnar drops 60lbs and joins the 205 live roster in WWE 2K18 universe?
A Novelty video, featuring a nice cruiserweight Brock Lesnar mod wwe games mod by GameElite.
special thanks to onlap for the music https://www.youtube.com/watch?v=nv3CdBMgwmc
A Kid Jumped The Barricade to Interrupt Brock Lesnar in WWE 2K18 (Never Do This)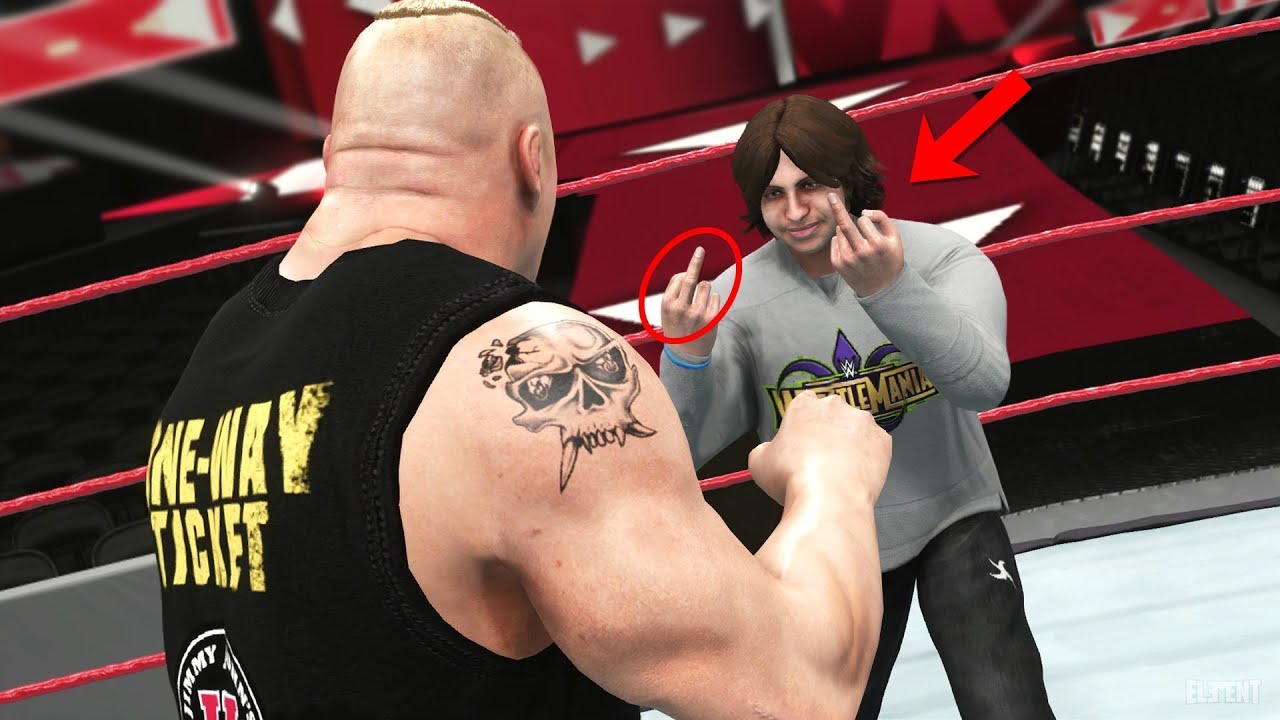 The kid known as Nicholas jumped the barricade in WWE 2K18 to interrupt Brock Lesnar. Never ever do this in WWE Games.
Paul Heyman and Brock Lesnar are in the ring, ready to speak to the world when Heath Slater interrupts. Slater wants a match with Brock Lesnar. Heath declares that "he has kids". Unfortunately Lesnar is no mood for talking and delivers Heath directly to suplex city. Afterwards, Former tag team champion Nicholas (the kid) enters the wrestling ring but is also greeted with an epic f5!
A new ElementGames subscriber of the week has also now been crowned, thanks to everyone for watching. RKO that like button for more videos this week!
WWE 2K18 – What Happens if Charlotte Becomes a HEAVYWEIGHT Superstar in WWE 2K18 Universe?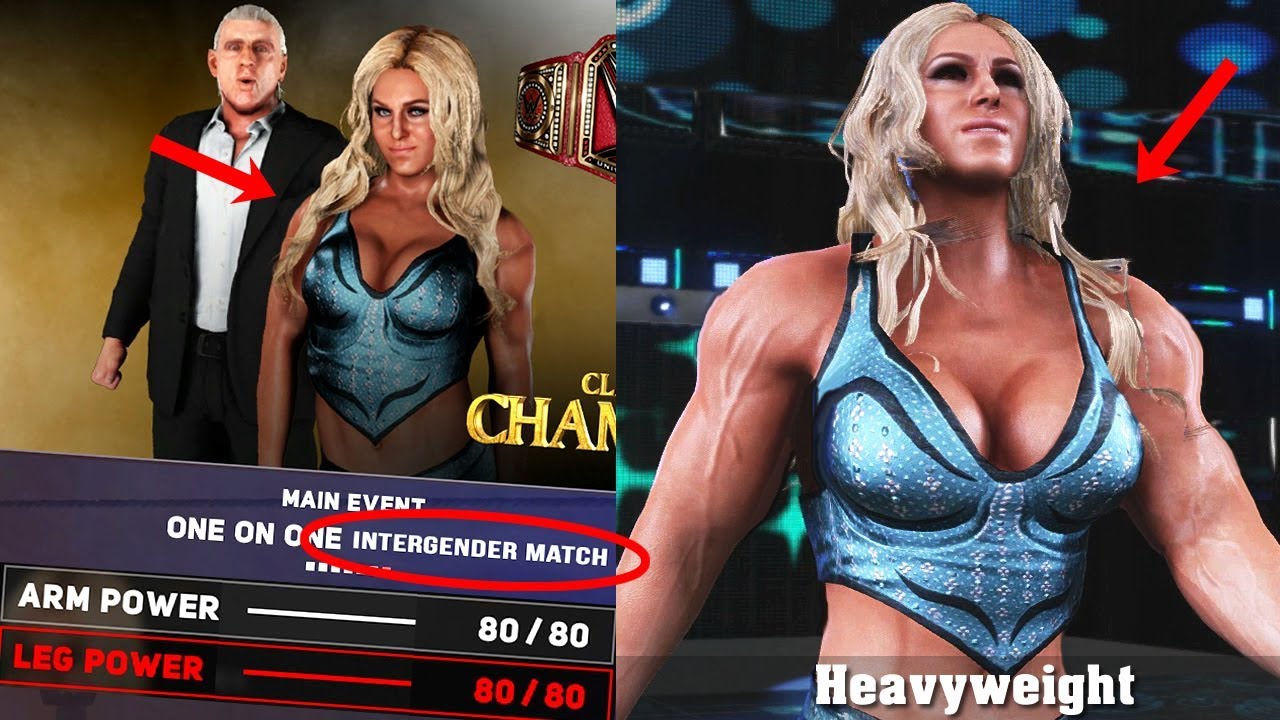 What Happens if Charlotte decides to step up to Heavyweight in WWE 2K18 Universe?
Novelty video featuring a sweet Charlotte bodybuilder wwe games mod by GameElite.
Many Thanks to Fight The Fade for the music. The name of the song is Fall into the sky on spotify. Check their page out here https://www.youtube.com/user/FightTheFade/