WWE 2K18 Sneaking Finishers & Epic Breakouts Montage 2 (PS4 & XB1)
Behind you! The WWE Roster are sneaky in WWE 2K18 as they creep up behind their opponents to carry out their finisher!
This video includes run in & break out finishers from some of the most popular WWE superstars including;
1. Bobby Roode – Glorious DDT
2. Jinder Mahal – The Khallus
3. Randy Orton – RKO
4. Brock Lesnar – F5
5. Triple H – The Pedigree
Plus many more!
A huge Thank-you to everybody that continues to watch the ElementGames content after all of these years. It's extraordinary, Cheers!
WWE 2K19 Demo – Universe Mode, Rivalry Manager & Custom Shows – PS4/XB1 Gameplay Prototype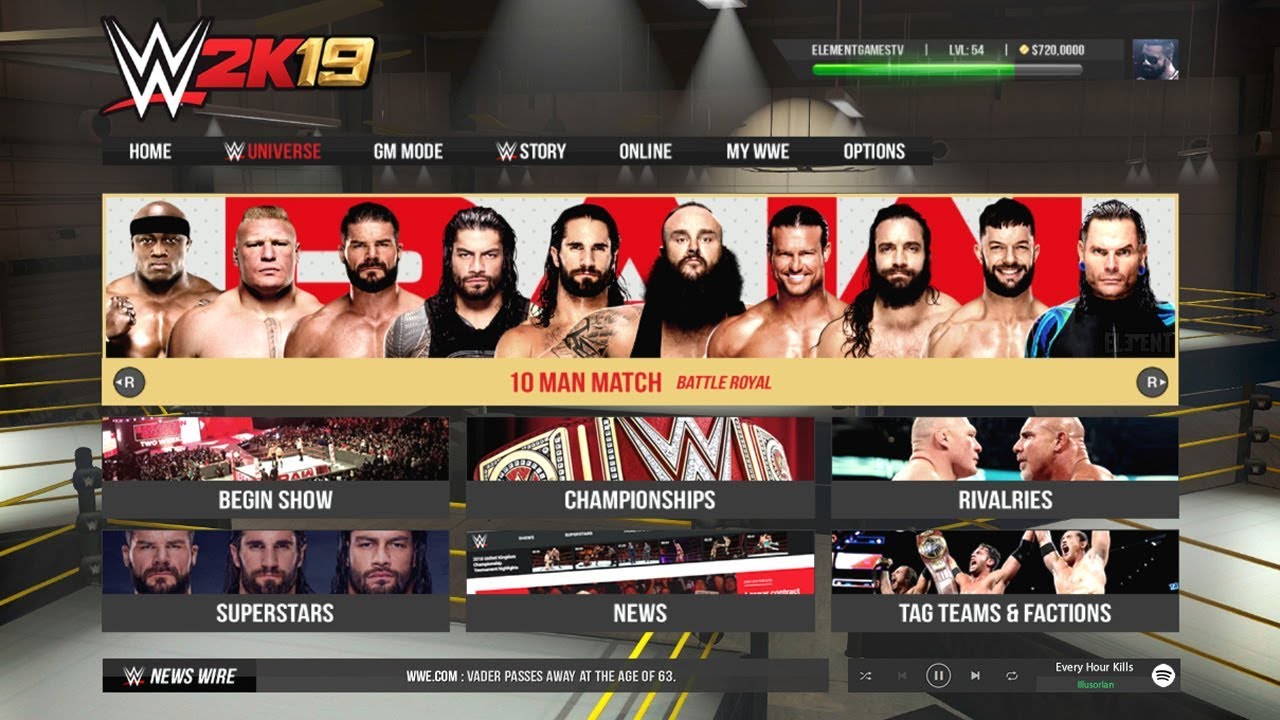 WWE 2K19 Demo Gameplay Prototype featuring Universe Mode, Rivalry Manager & custom shows. PS4 & XB1 Platform.
That time of the year is now here ! It's time for ElementGames to start developing some WWE 2K19 prototypes!
With this being the second episode of the WWE 2K19 ideas, it's now time to build on the main framework design. A big congratulations to Rey Mysterio who has been announced as the 1st pre-order bonus and AJ Styles, who has been named as the cover star for this years title.
Future episodes will see us dig into WWE 2K19 GM Mode, as its a mode i really enjoyed way back in Smackdown vs RAW & now the brand split is back, it could be in the works for future WWE Games!
I will be going into much more detail as the episodes move forward, so jump on that hype wagpn now and subscribe with notifications on! become an ELEMENTAL! Notions will potentially come at the rate of about 1 a week, dependanton my schedule and the intricacy of the design. These prototype demo's take along time to develop.
Music Credits :
Illusorian
• https://open.spotify.com/artist/71zBN0qxihRtyHcfxejIgq?si=E_79Pml7RSyKMxgoI8rxxA
• https://www.youtube.com/channel/UCGhO0xsbKews-B0KwMCBT1g
Most Downloaded Awesome Roman Reigns Attires in WWE 2K19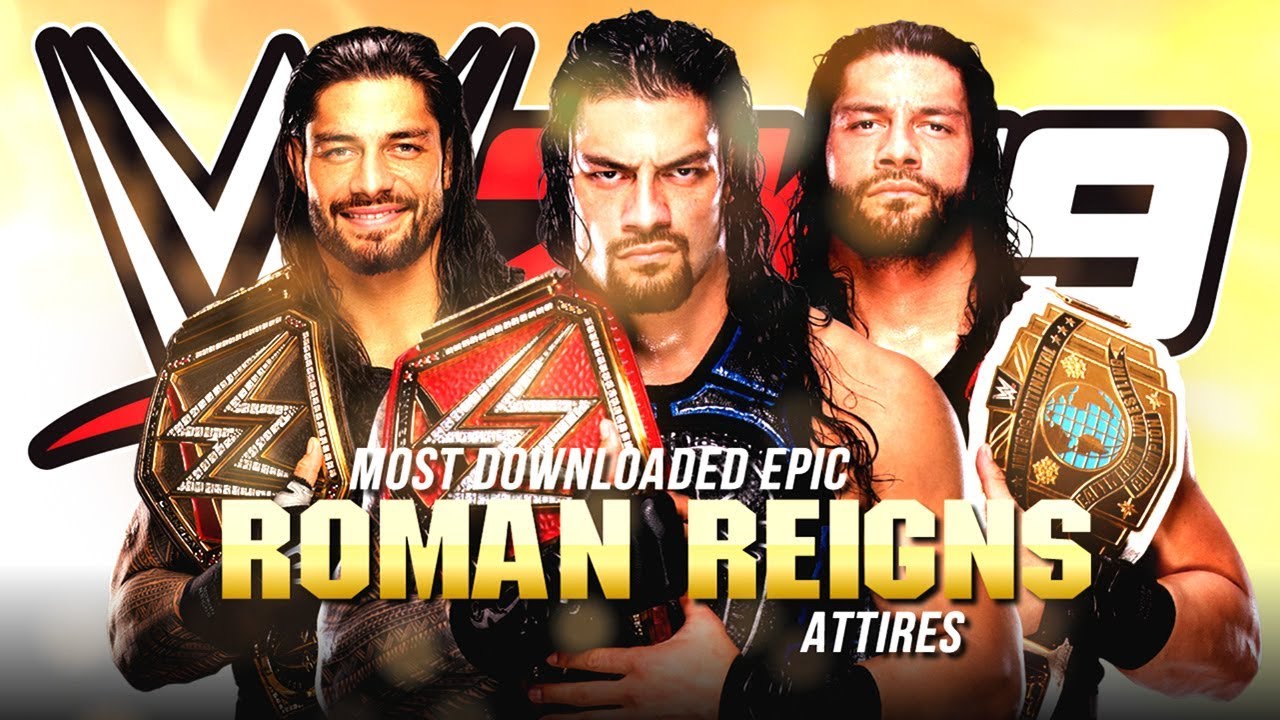 A collection of the most downloaded & Awesome WWE 2K19 Roman Reigns attires you can download via community creations in the game. Some of these look sick!
Subscribe for more videos here https://goo.gl/1PJ2Xs
Also be sure to follow Element Games on twitter https://goo.gl/qhAZhn
#WWE2K19
WWE 2K19 What Happens if You Wrestle The Grandma Fan in the Crowd?