WWE 2K18 All Entrances 5 | Goldust, Baron Corbin, Albert, Diesel, Eddie Guerrero, Godfather & More
Lets show off WWE 2K18 All Entrances part 5 featuring unseen entrances! This video features Goldust, Baron Corbin, Albert, Diesel, Eddie Guerrero, Godfather & Many more!
New exclusive 2k18 videos releasing early everyday here https://goo.gl/emcGvz
The playlist for all the early access backstage content. WWE 2K18 videos can be located here. Today is day 4 https://www.youtube.com/playlist?list=PL4Vlkbu4KyW8V3D7li5WwlLAk6OQz60gu
Massive thanks for watching the content guys. Please leave your video requests below and hit an RKO on that like button for the 3rd video of the day!
WWE 2K19 Demo – Daniel Bryan & Brie Bella Crazy Betrayal – PS4/XB1 Campaign Gameplay Notion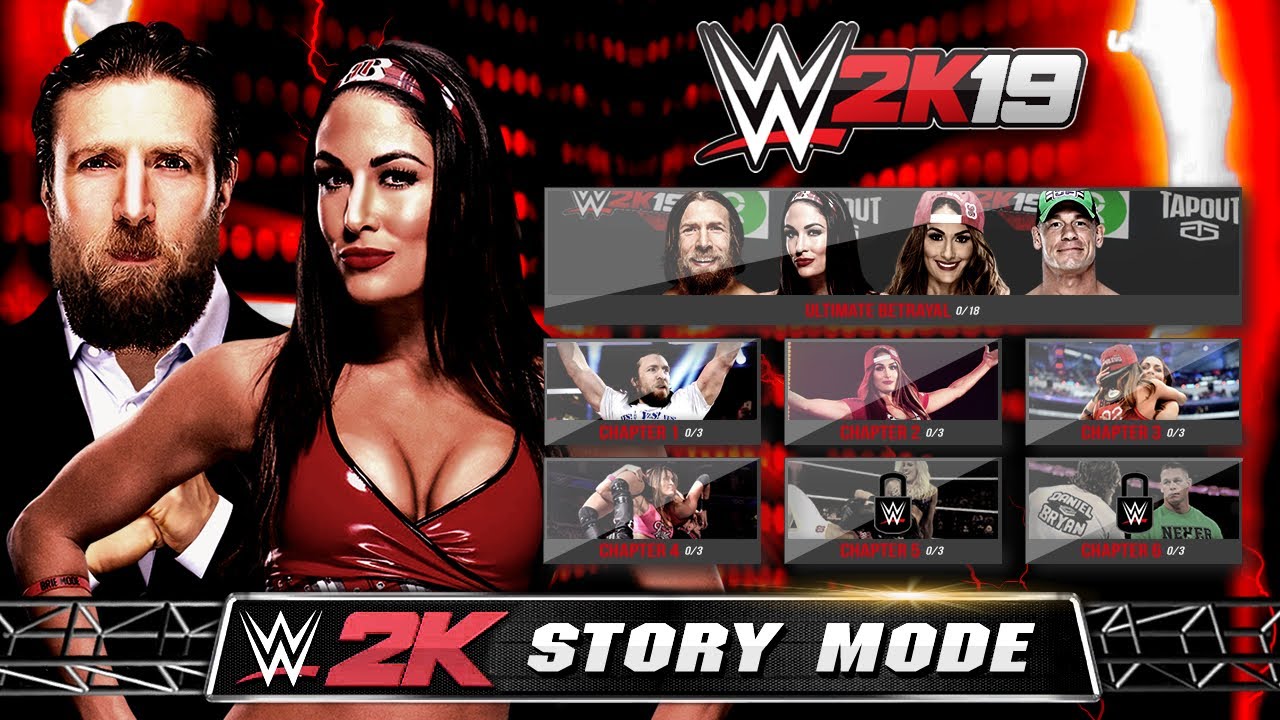 In this WWE 2K19 Demo Gameplay campaign video, Daniel Bryan is announced as GM of Smackdown and immediately signs his wife Brie Bella to the blue brand. This was a bad decision from the leader of the yes movement.
After being driven to retirement by the WWE, Daniel Bryan was given a great opportunity to resume his WWE career by becoming the General manager of Smackdown. His first act as GM was to strip Carmella of her WWE women's championship after she destroyed her shoulder via unknown circumstances. A huge main event is made and a new champion is crowned, but what went down backstage after the show had ended left everybody scratching their heads.
Special thanks to; Jayde Garrow Productions, GameElite, Misha Volkov, Alexander Blade, KjraGaming & Nikki Delgado.
Credits:
Menu song – BrokenRail Ghosts of Tomorrow https://open.spotify.com/track/6QnsPk3XxbKCH7GmMhJoHN
Song during match gameplay by Jayde Garrow https://www.youtube.com/jaydegarrow
Filmed in WWE 2K.
More WWE 2K19 videos:
WWE 2K19 Demo – Story Mode Paths – Age of Orton, Roman Empire – PS4/XB1 Gameplay Prototype https://youtu.be/KdBtMTV8_1I
The Worst WWE 2K18 Created Wrestlers of The Year Ft. Jeff Hardy, Messi, Conor Mcgregor & John Cena. https://youtu.be/T6wD12rRdlM
WWE 2K18 What Happens if Seth Rollins Becomes REALLY OLD in UNIVERSE MODE?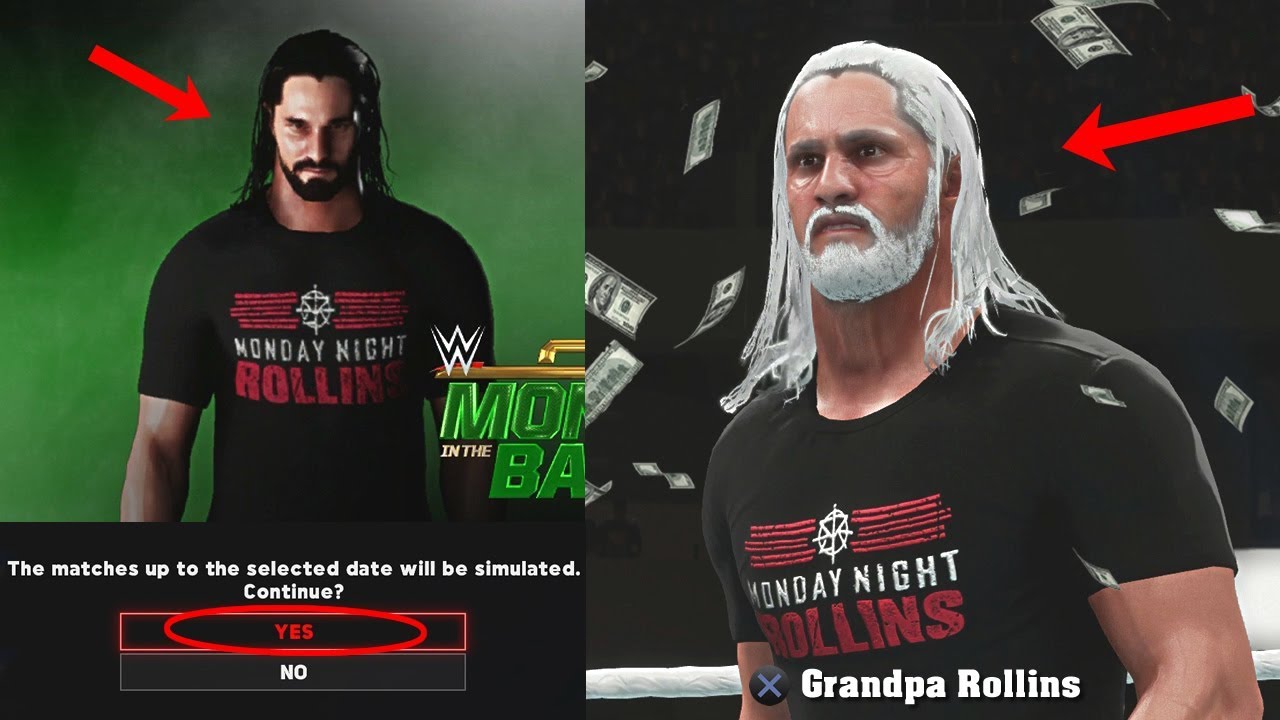 What happens if the former WWE champion Seth Rollins Sims 20 years into the future & gets really old in WWE 2K18 universe?
Novelty video, featuring a cool Seth Rollins wwe games mod by GameElite. Many thanks to teknoaxe for the epic music https://www.youtube.com/teknoaxe
WWE 2K19 Trailer – THE WORLD IS YOURS! – PS4/XB1 Gameplay Teaser Notion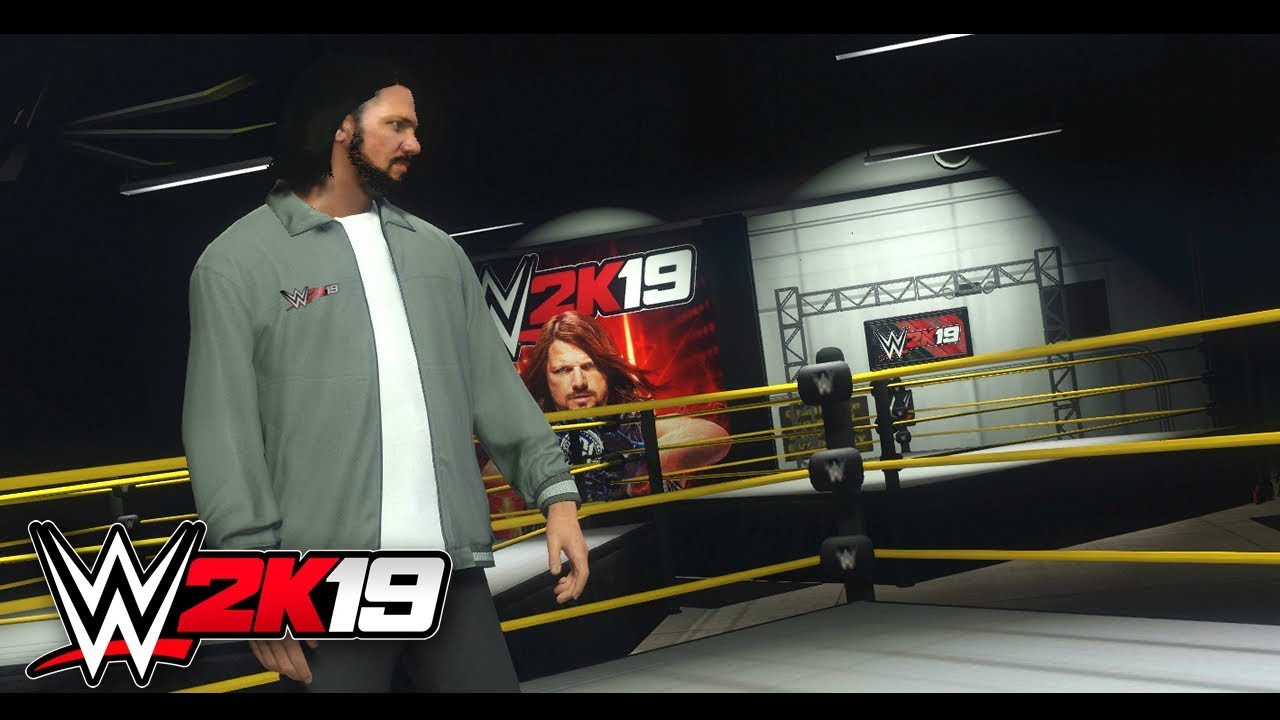 In this WWE 2K19 promotional Teaser Trailer, Jeff Hardy is in the house at the WWE performance center to share his knowledge with the NXT roster. Will the WWE universe witness the best wrestling game of all time when 2K19 drops? Video also features AJ Styles, Triple H, Undertaker, Great Khali & More.
It's that time of the year once again, it's time for the WWE 2K19 hype season. Which features and gameplay modes would you be super excited to witness restored to the game's freshest edition of 2k's giant wrestling game? Do you want to see GM Mode make a comeback to WWE Games?
Special thanks to; Jayde Garrow Music, GameElite, Misha Volkov, Kisko, KjraGaming, Laras-Lawyer, Hotman718, Alexander Blade & Rafael Perez.
Twist of fate that subscribe button for more WWE 2K videos, normally 2 or 3 a week.