WWE 2K18 All Entrances 2 | Rusev, Kalisto, Sami Zayn, Shawn Michaels, John Cena, Ric Flair & More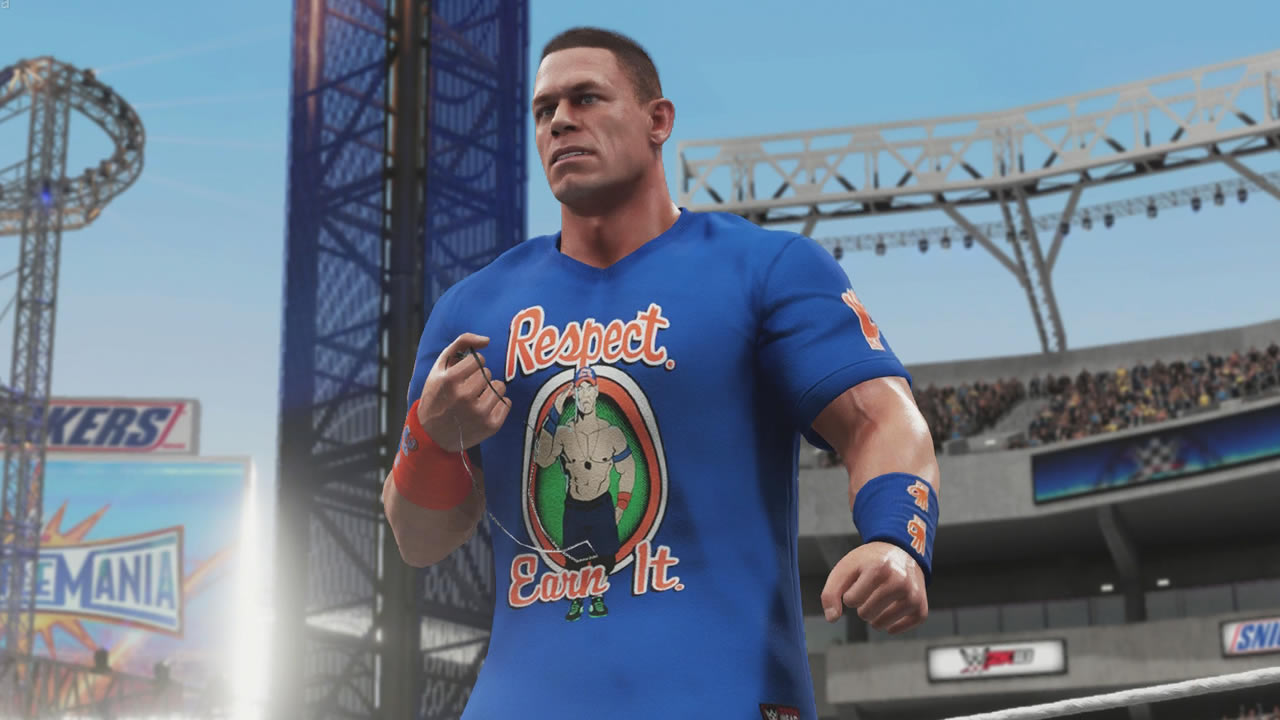 Lets run through WWE 2K18 All Entrances part 2 featuring unseen entrances! This video features Rusev, Shawn Michaels (DX Version), Kalisto, John Cena, Sami Zayn Ric Flair, Sasha Banks, Nia Jax & More
New early exclusive 2k18 videos dropping everyday here https://goo.gl/emcGvz
The playlist for all the early access backstage pass WWE 2K18 content can be found here. Today is day 2 https://www.youtube.com/playlist?list=PL4Vlkbu4KyW8V3D7li5WwlLAk6OQz60gu
Massive round of applause for watching guys. Please leave your requests below and hit that like button for the 2nd video of the day!
WWE 2K18 – The Most DANGEROUS MOVES in The Game!
There's a reason the WWE says "Don't try this at home" Here are some of the riskiest WWE 2K18 moves in the entire game.
Whether you are being pile-driven directly onto your neck in the game or thrown off the top of the infamous HIAC structure, ones things for sure… these moves and omg moments are all pretty risky to some extent!
Heel Cena makes his long awaiting return to the channel, TOMORROW. The episode has been delayed by one day due to some technical errors. Be sure to turn your notifications on so you don't miss it & Subscribe for more WWE 2K videos if you are new!
WWE 2K18 Updated Superstar Attires Pack | Superstar Studio Roster Attires
Give your WWE 2K18 game a make-over with this updated superstar attires pack!
The custom attire creators are at it again. WWE 2K18 community creations are already at an elite level when it comes to custom superstars and attires. In this video we run through some really epic looking 2K18 attires.
These superstar studio attires are all downloadable via community creations on the PS4 and individual creator info can be found within the video.
Catch my run-in video here https://www.youtube.com/watch?v=QSSbN7qUinc
press that like button for some more cool 2K18 videos & come and follow me on twitter sometime! https://twitter.com/element2k
WWE 2K18 Ultimate 8 Man World Champion Match | Cena vs Orton vs RVD vs HHH vs Brock Lesnar vs Eddie
An absolutely Stacked match in WWE 2K18 as 8 world champions locks horns. It's the clash of the titles; Universal Championship vs WWE title vs ECW World vs World Heavyweight title vs Attitude era title vs Undisputed title vs Golden era title.. and lets not forget Cena's spinner belt!
The following 8 man battle royal contains the following superstars;
1. Bret Hart – Retro Champ.
2. Stone cold steve austin – Attitude Era.
3. Brock Lesnar – Universal.
4. Randy Orton – Current WWE title.
5. RVD – ECW World.
6. John Cena – Spinner title design.
7. Triple H – World Heavyweight title.
8. Eddie Guerrero – Undisputed championship.
More WWE 2K18 videos can be found on the channel! https://www.youtube.com/elementgames
I'm always happy to see you creation, so be sure to tweet them at me https://www.twitter.com/element2k
Subscribe for more WWE 2K videos and thank you all for watching.