WWE 2K17 – HULK vs DEADPOOL vs SUPERMAN vs THANOS vs CASEY JONES vs NARUTO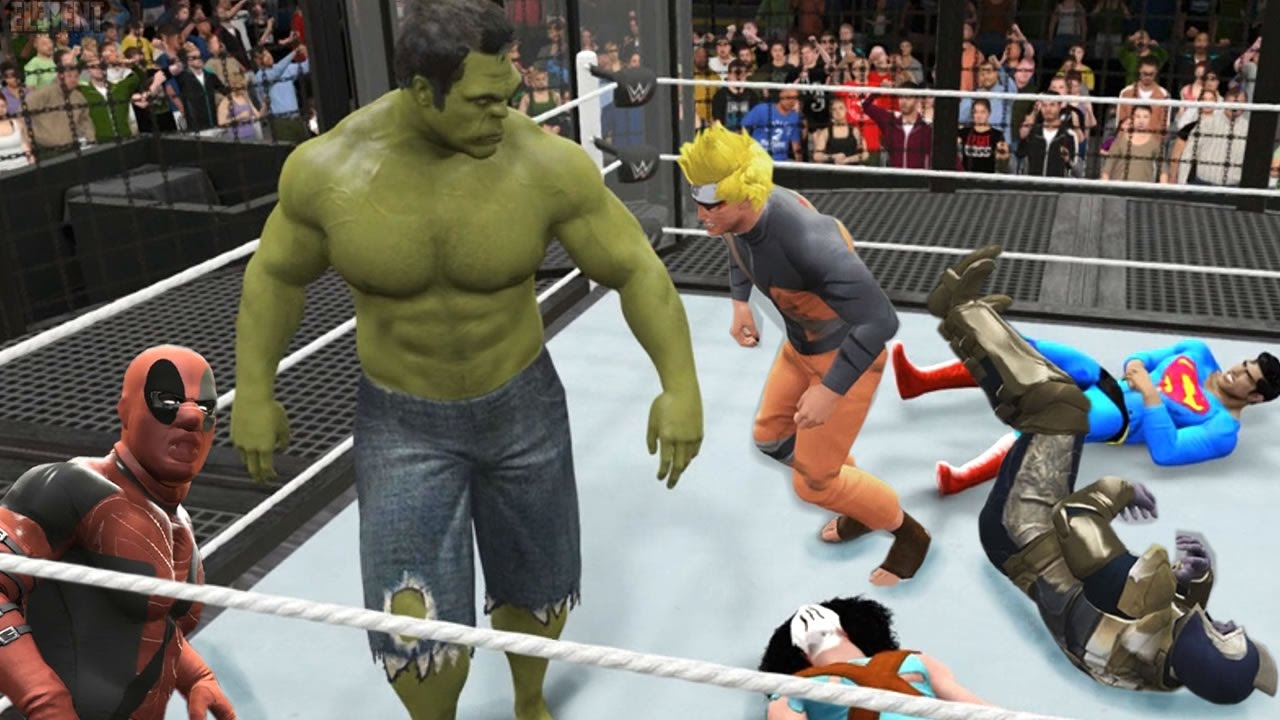 HULK vs DEADPOOL vs SUPERMAN vs NARUTO vs CASEY JONES vs LUKE CAGE – Epic elimination battle.
Hulk, Deadpool & Luke cage are fictional comic characters by Marvel.
Naruto is a Japanese manga series written and illustrated by Masashi Kishimoto. It tells the story of Naruto Uzumaki, an adolescent ninja who constantly searches for recognition.
Casey Jones is a fictional character from the Teenage Mutant Ninja Turtles comics. Like the turtles, Casey Jones is a vigilante, and was created as a parody of vigilante characters that were in comics.
Superman is a fictional superhero appearing in comic books created by DC Comics.
Credits:
naruto, superman by ballsmclong-jr
hulk by weskerman020389
deadpool by meno_adel
luke cage by juicerules17
casey jones by spykefreaky
music:
Elektronomia – Energy [NCS Release]
Ephixa & Jim Yosef – Everlasting [NCS Release]
Konac – Home [NCS Release]
outro tobu http://www.youtube.com/tobuofficial
Subscribe for more epic battles! http://elementgam.es/ep1cb4ttle
Fun Superhero Battles video suitable for all the family, including the kids! Request a battle! Leave a comment with which superheroes you want to see fight!
WWE 2K19 Demo – Universe Mode, Rivalry Manager & Custom Shows – PS4/XB1 Gameplay Prototype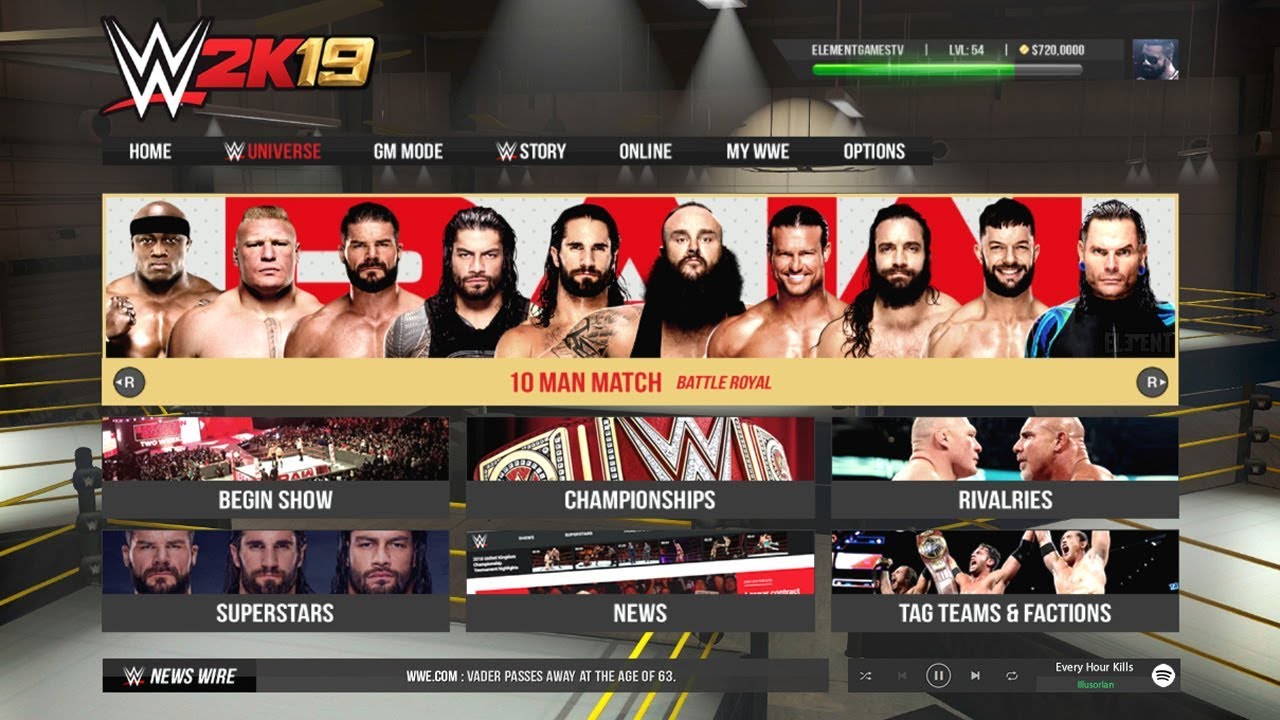 WWE 2K19 Demo Gameplay Prototype featuring Universe Mode, Rivalry Manager & custom shows. PS4 & XB1 Platform.
That time of the year is now here ! It's time for ElementGames to start developing some WWE 2K19 prototypes!
With this being the second episode of the WWE 2K19 ideas, it's now time to build on the main framework design. A big congratulations to Rey Mysterio who has been announced as the 1st pre-order bonus and AJ Styles, who has been named as the cover star for this years title.
Future episodes will see us dig into WWE 2K19 GM Mode, as its a mode i really enjoyed way back in Smackdown vs RAW & now the brand split is back, it could be in the works for future WWE Games!
I will be going into much more detail as the episodes move forward, so jump on that hype wagpn now and subscribe with notifications on! become an ELEMENTAL! Notions will potentially come at the rate of about 1 a week, dependanton my schedule and the intricacy of the design. These prototype demo's take along time to develop.
Music Credits :
Illusorian
• https://open.spotify.com/artist/71zBN0qxihRtyHcfxejIgq?si=E_79Pml7RSyKMxgoI8rxxA
• https://www.youtube.com/channel/UCGhO0xsbKews-B0KwMCBT1g
Most Downloaded Awesome Roman Reigns Attires in WWE 2K19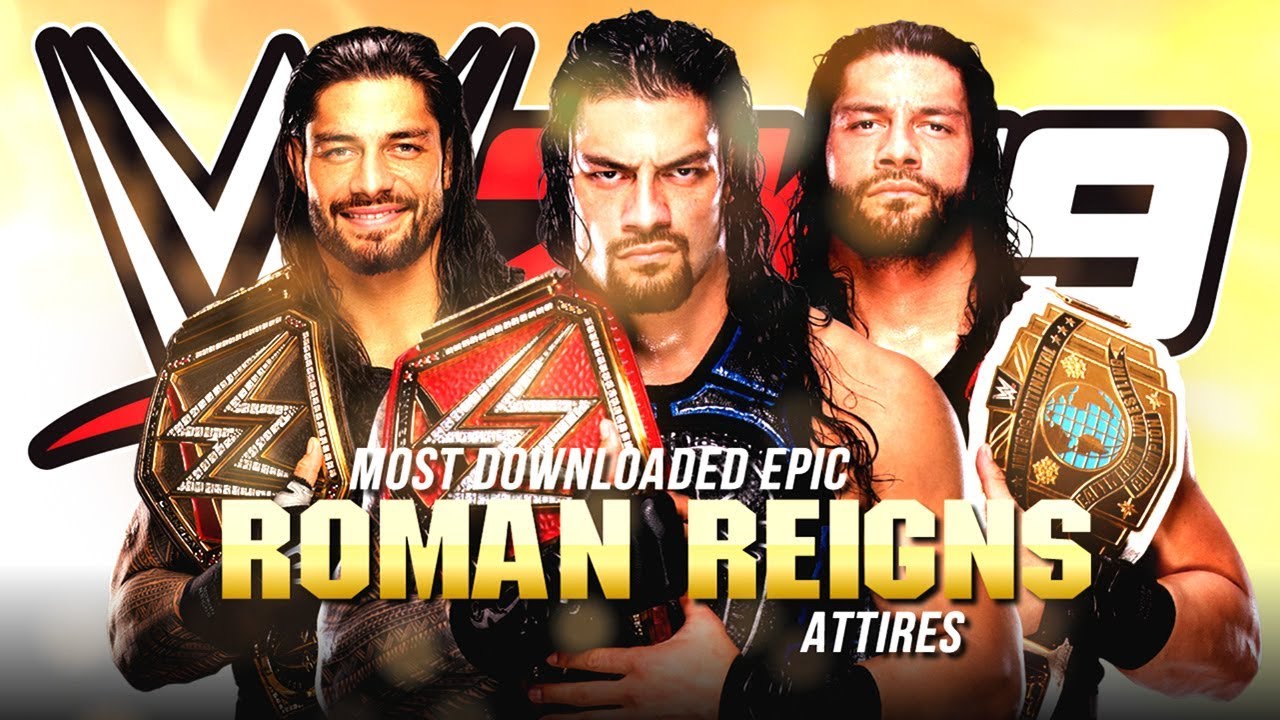 A collection of the most downloaded & Awesome WWE 2K19 Roman Reigns attires you can download via community creations in the game. Some of these look sick!
Subscribe for more videos here https://goo.gl/1PJ2Xs
Also be sure to follow Element Games on twitter https://goo.gl/qhAZhn
#WWE2K19
WWE 2K19 What Happens if You Wrestle The Grandma Fan in the Crowd?