Triplemania 2017 / 2018 : Rey Mysterio vs Sin Cara vs Mistico vs Caristico vs Penta El Zero vs Kalisto
A definitive Luchador showcase occurs in the famous mexico Arena at the monumental AAA Triplemania ppv-event.
An annual spectacle here on the channel. Mexican icon Rey Mysterio goes head to head with 2017 Sin Cara (now played by Hunico) vs Caristico (original sin cara) vs Mistico (trademark possessed by CMLL & now portrayed by Carlos Muñoz González) vs Kalisto vs La Parka (WCW Legend) vs Gran Metalik vs Penta El Zero.
I concede this is VERY confusing. The simplest way to explain is, Every time the first Mistico moves to a new company, that company keeps hold of the trademark and have another person play the character under the famous mask. Much the same as the WWE did with the 1st Sin Cara. He therefore is required to create another name for himself every time he changes organization. The same thing happened with Penta, with lucha underground taking the name.
You can capture all these epic Luchadors from WWE 2K18 PS4 Community Creations :
– AAA TripleMania Arena : luigirocker30
– Rey Mysterio : spider-rafa-11
– Gran Metalik : uriel06458
– Penta : juiceviddy
– Sin Cara : deacon
– La Parka : edergetsemani200
– Mistico : los3grumetes
– Kalisto : r-davis-123
– Caristico : neymar11fan534
Songs "reflection" by Tobu http://www.youtube.com/tobuofficial
Massie shout out to everyone that is showing the channel some love. Keep your eyes on ElementGames!
WWE 2K18 – What Happens if Brock Lesnar Becomes a CRUISERWEIGHT in WWE 2K18 Universe?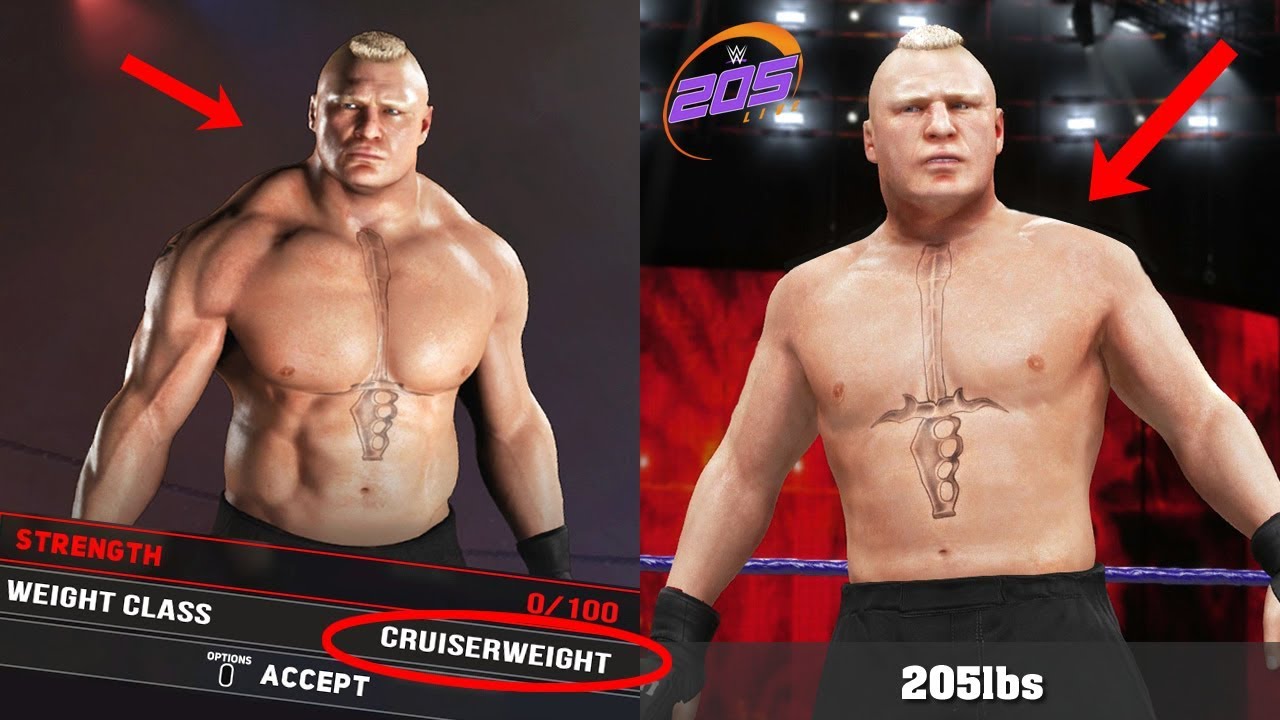 What happens if Brock Lesnar drops 60lbs and joins the 205 live roster in WWE 2K18 universe?
A Novelty video, featuring a nice cruiserweight Brock Lesnar mod wwe games mod by GameElite.
special thanks to onlap for the music https://www.youtube.com/watch?v=nv3CdBMgwmc
A Kid Jumped The Barricade to Interrupt Brock Lesnar in WWE 2K18 (Never Do This)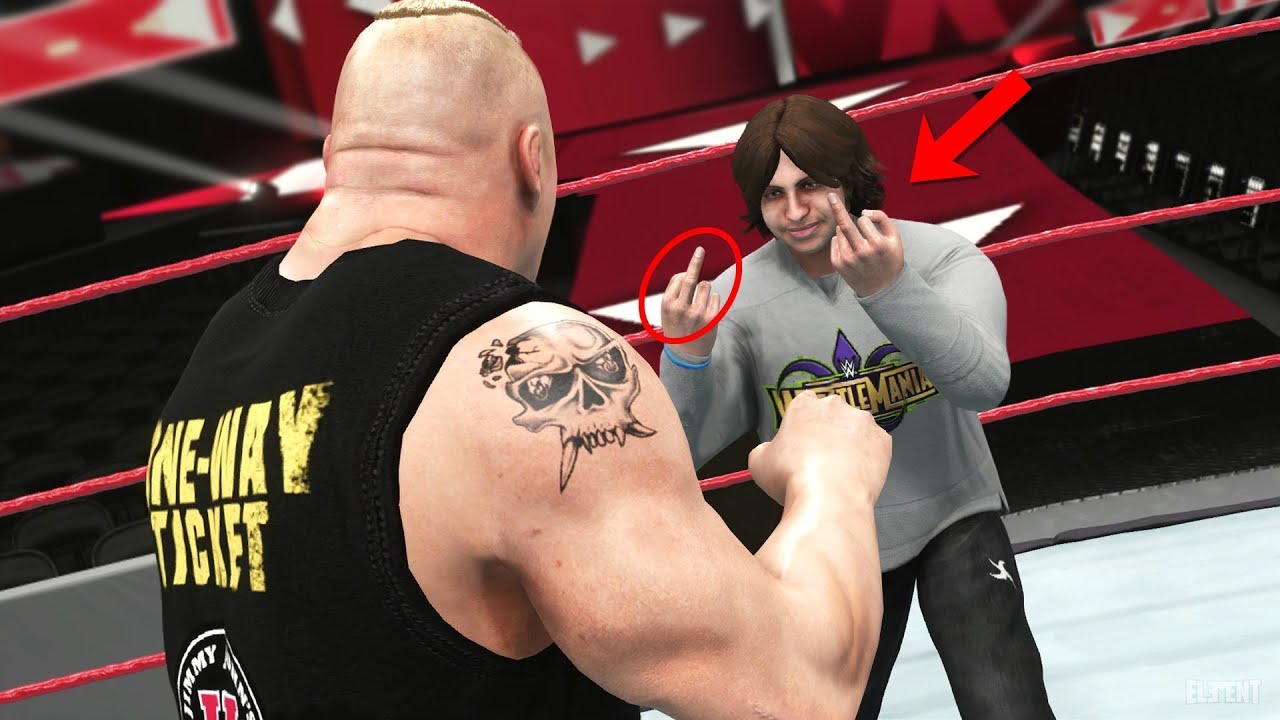 The kid known as Nicholas jumped the barricade in WWE 2K18 to interrupt Brock Lesnar. Never ever do this in WWE Games.
Paul Heyman and Brock Lesnar are in the ring, ready to speak to the world when Heath Slater interrupts. Slater wants a match with Brock Lesnar. Heath declares that "he has kids". Unfortunately Lesnar is no mood for talking and delivers Heath directly to suplex city. Afterwards, Former tag team champion Nicholas (the kid) enters the wrestling ring but is also greeted with an epic f5!
A new ElementGames subscriber of the week has also now been crowned, thanks to everyone for watching. RKO that like button for more videos this week!
WWE 2K18 – What Happens if Charlotte Becomes a HEAVYWEIGHT Superstar in WWE 2K18 Universe?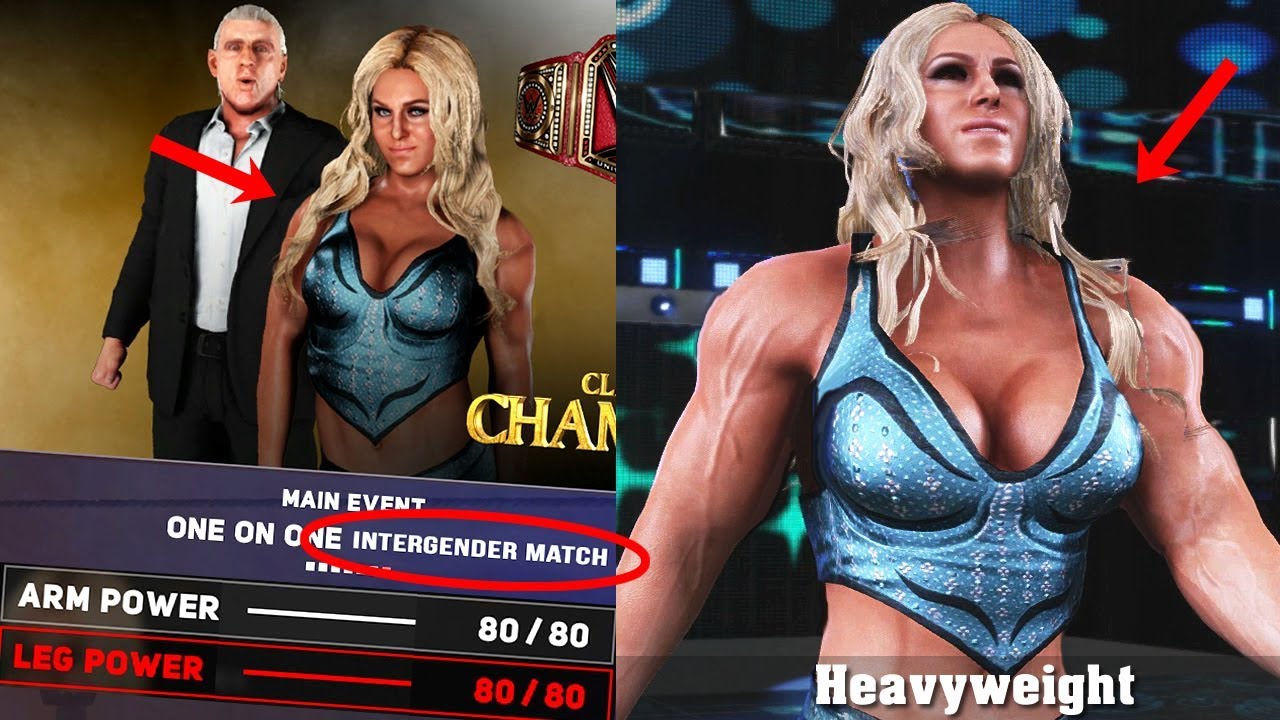 What Happens if Charlotte decides to step up to Heavyweight in WWE 2K18 Universe?
Novelty video featuring a sweet Charlotte bodybuilder wwe games mod by GameElite.
Many Thanks to Fight The Fade for the music. The name of the song is Fall into the sky on spotify. Check their page out here https://www.youtube.com/user/FightTheFade/