Triplemania 2017 / 2018 : Rey Mysterio vs Sin Cara vs Mistico vs Caristico vs Penta El Zero vs Kalisto
A definitive Luchador showcase occurs in the famous mexico Arena at the monumental AAA Triplemania ppv-event.
An annual spectacle here on the channel. Mexican icon Rey Mysterio goes head to head with 2017 Sin Cara (now played by Hunico) vs Caristico (original sin cara) vs Mistico (trademark possessed by CMLL & now portrayed by Carlos Muñoz González) vs Kalisto vs La Parka (WCW Legend) vs Gran Metalik vs Penta El Zero.
I concede this is VERY confusing. The simplest way to explain is, Every time the first Mistico moves to a new company, that company keeps hold of the trademark and have another person play the character under the famous mask. Much the same as the WWE did with the 1st Sin Cara. He therefore is required to create another name for himself every time he changes organization. The same thing happened with Penta, with lucha underground taking the name.
You can capture all these epic Luchadors from WWE 2K18 PS4 Community Creations :
– AAA TripleMania Arena : luigirocker30
– Rey Mysterio : spider-rafa-11
– Gran Metalik : uriel06458
– Penta : juiceviddy
– Sin Cara : deacon
– La Parka : edergetsemani200
– Mistico : los3grumetes
– Kalisto : r-davis-123
– Caristico : neymar11fan534
Songs "reflection" by Tobu http://www.youtube.com/tobuofficial
Massie shout out to everyone that is showing the channel some love. Keep your eyes on ElementGames!
WWE 2K18 Most Awesome Shawn Michaels Attire Pack You Can Download (Career Best)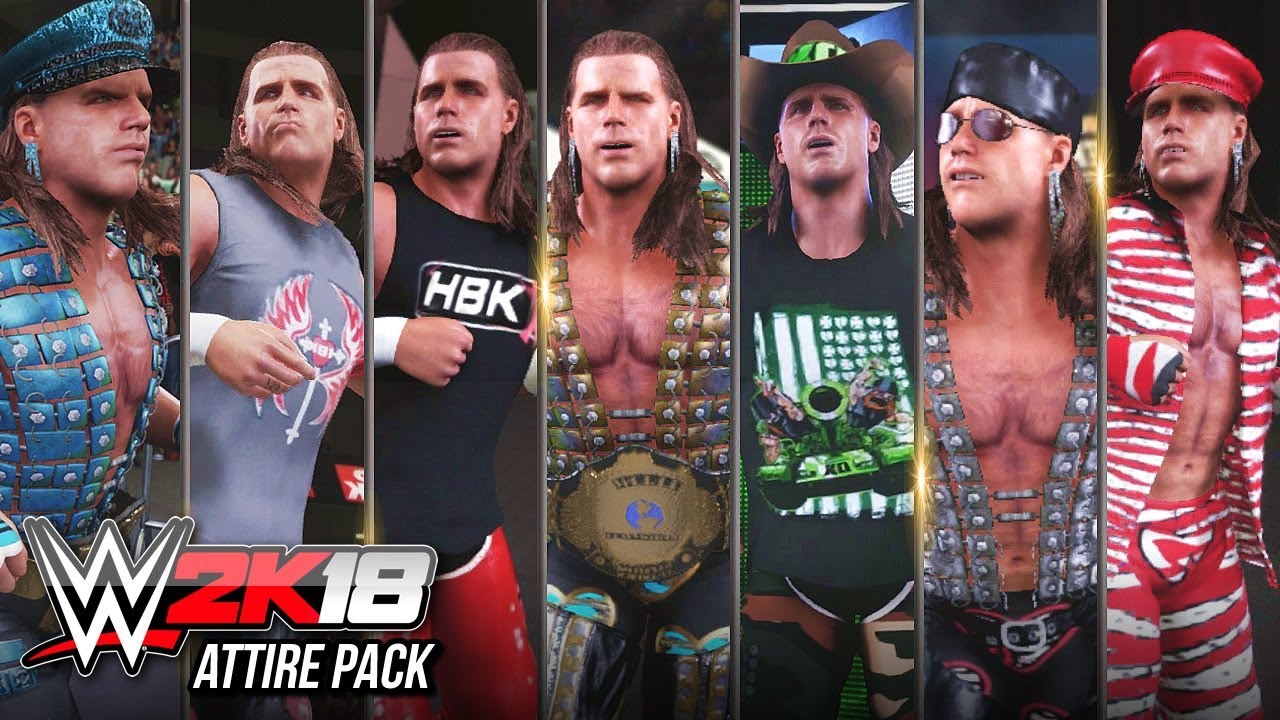 You definitley you won't believe how awesome some of these Highest Rated HBK Shawn Michaels Creations in WWE 2K18 are, featuring attires from throughout his wwe 2k18 my career ; Wrestlemania 25, In your house, WWF RAW, Summerslam, The DX reunion & many more.
Thank you all very much for helping ElementGames hit 500,000 subscribers, that's epic!
Improve your WWE 2K18 universe mode and roster today. The awesome Shawn Michaels creations showcased in this video can be found on the WWE 2K18 community creations for ps4. The creators are as listed in the video. These are custom attires and not WWE 2K18 caw.
A run down of the wwe 2k18 awesome attires in this video;
– Wrestlemania 25 attire vs The Undertaker is by Draimon19.
– ALL the rest of the attires are by mariman16. This will make finding the majority of these creations very easy on community creations. Good job mariman16, you are awesome!
Music credits:
AdamM https://www.youtube.com/watch?v=WECsf8-IK5s
Hotman718 https://www.youtube.com/watch?v=LbJsoj1Z9TI
Additional music commercially licensed from AudioBlocks.
Sweet chin music that like button if you want to see more WWE 2K18 gameplay videos and thank you all for stopping by, i appreciate it hugely!
WWE 2K18 Story – JOHN CENA FORGIVES NIKKI BELLA BETRAYAL! | RAW Feb. 19, 2018 (Ep.15)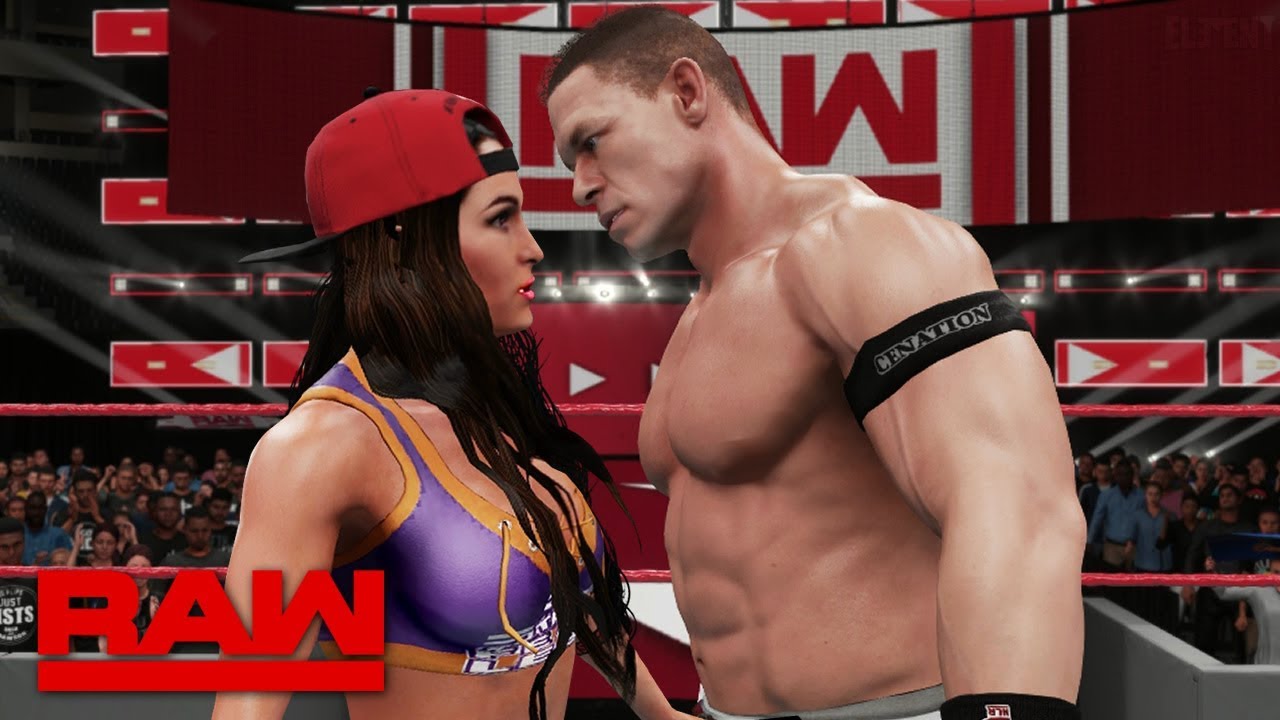 WWE 2K18 – Top 10 Moves That BREAK YOUR NECK! (Realistic Commentary)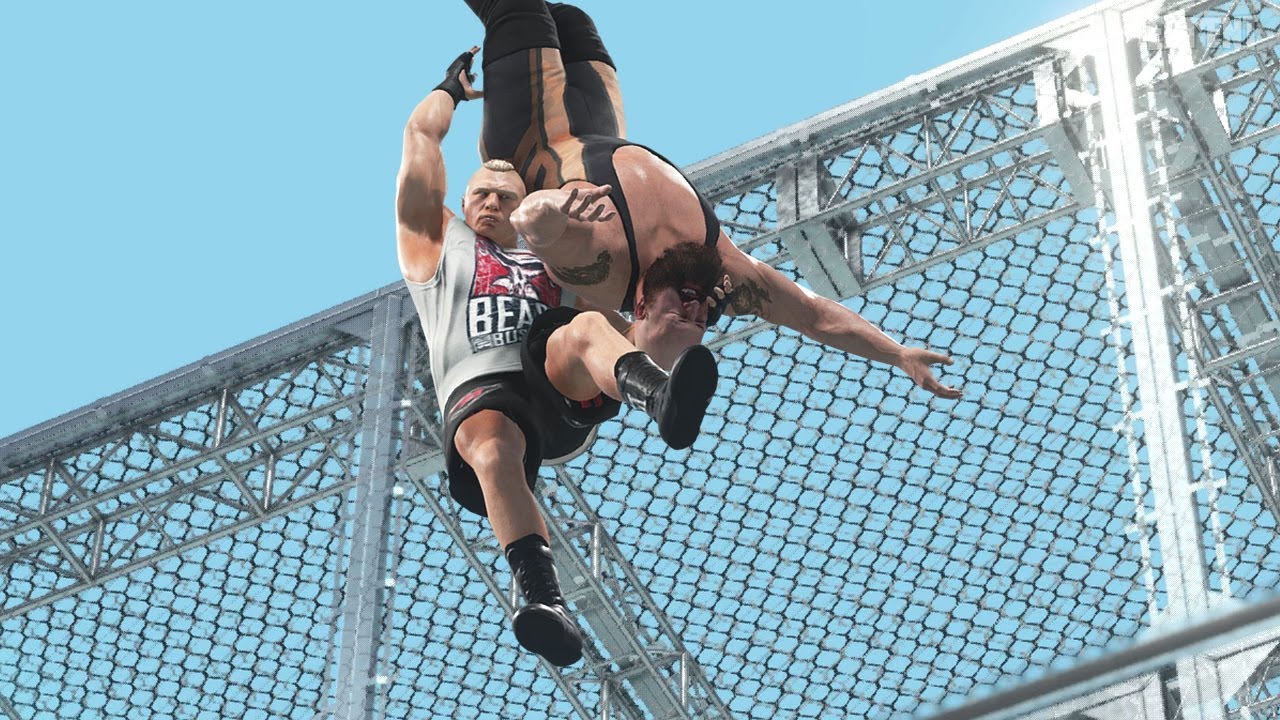 There's a reason WWE has the infamous slogan "Do not try this at home" Here are the top 10 moves that break your neck in the WWE 2K18 game.
Regardless of if you're being pile-driven straight onto your head in the game or chucked off the top of the enormous steel cage structure, ones thing is guaranteed… these wrestling moves and omg moments are all pretty career shortening to some extent!
Be sure to turn your notifications on so you don't miss the next episode of Heel John Cena & Subscribe for more WWE 2K videos if you are new to the channel!