HULK VS RED HULK & BLUE HULK RETURNS! – WWE 2K16 EPIC BATTLE!
Incredible Hulk vs Red Hulk & The Blue Hulk Returns. Hulk saves Barack Obamas life & lays waste to the "bad guy" this however was a ploy by The Red Hulk to get Green Hulk to the ring. Red Hulk & Green Hulk go at it in a truly epic battle. After all is said & done Blue Hulk shows up and destroys both Green Hulk & Red Hulk to stand tall in the ring!
Red Hulk & Blue Hulk by Dredmill, Robber by bryley29, Obama by floo7_ , Marvel Arena by willieawesome, Hulk by wesker020389 (All PS4)
If you enjoy this style of video, let me know in the comments which other Marvel or DC match ups you would like to see made!
HULK VS VENOM ARMY – EPIC BATTLE FOR THE AGES https://www.youtube.com/watch?v=bZhcxCJB1_k
Batman vs Superman & Joker Returns – Epic Battle! https://www.youtube.com/watch?v=IdwQZ8aukv4
Top 10 Marvel Creations (spiderman, hulk, venom) https://www.youtube.com/watch?v=mrGsdH3sFH0
Music by teknoaxe & ross bugden
http://www.youtube.com/teknoaxe
http://www.youtube.com/rossbugden
Comments
0 comments
Batista Reveals Why He Returned to Destroy Edge: RAW 2021 Story
Batista returned to WWE, but this time things are different. He is now aligned with Paul Heyman as he attempts to become the face of RAW.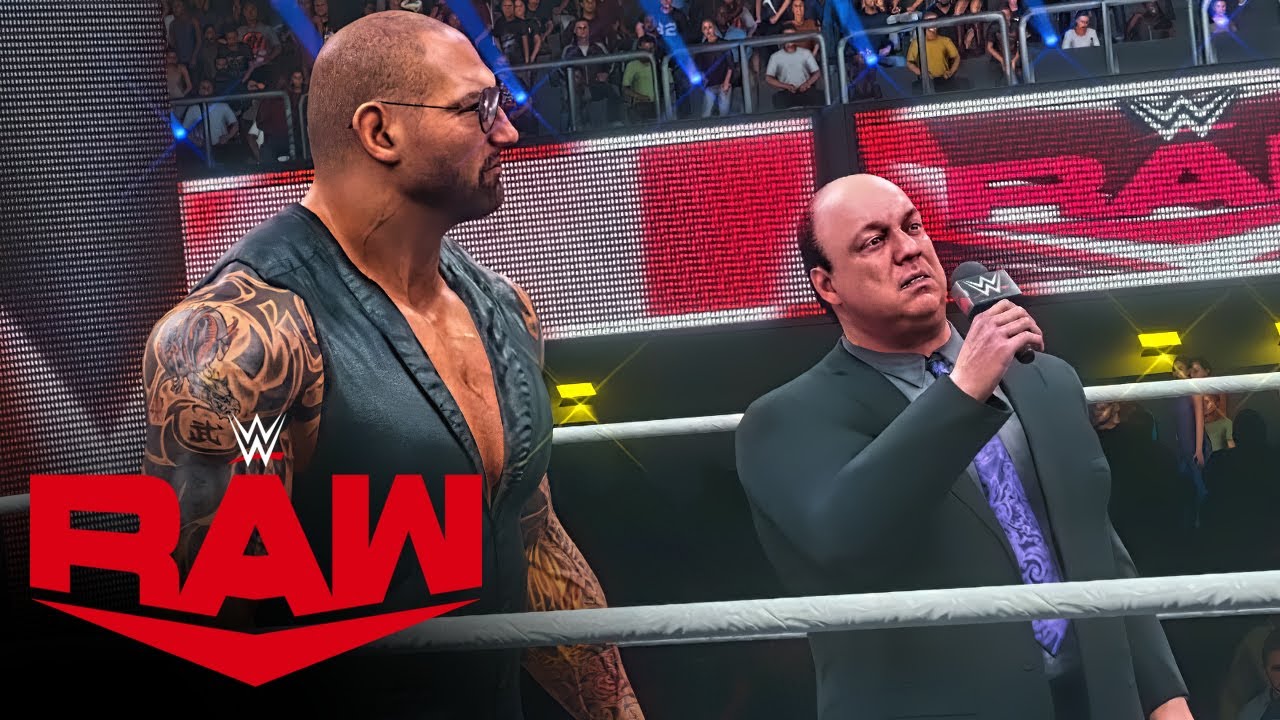 Batista returned to WWE, but this time things are different. He is now aligned with Paul Heyman as he attempts to become the face of RAW.
Comments
0 comments
FIFA 21 Review – Take it or leave it?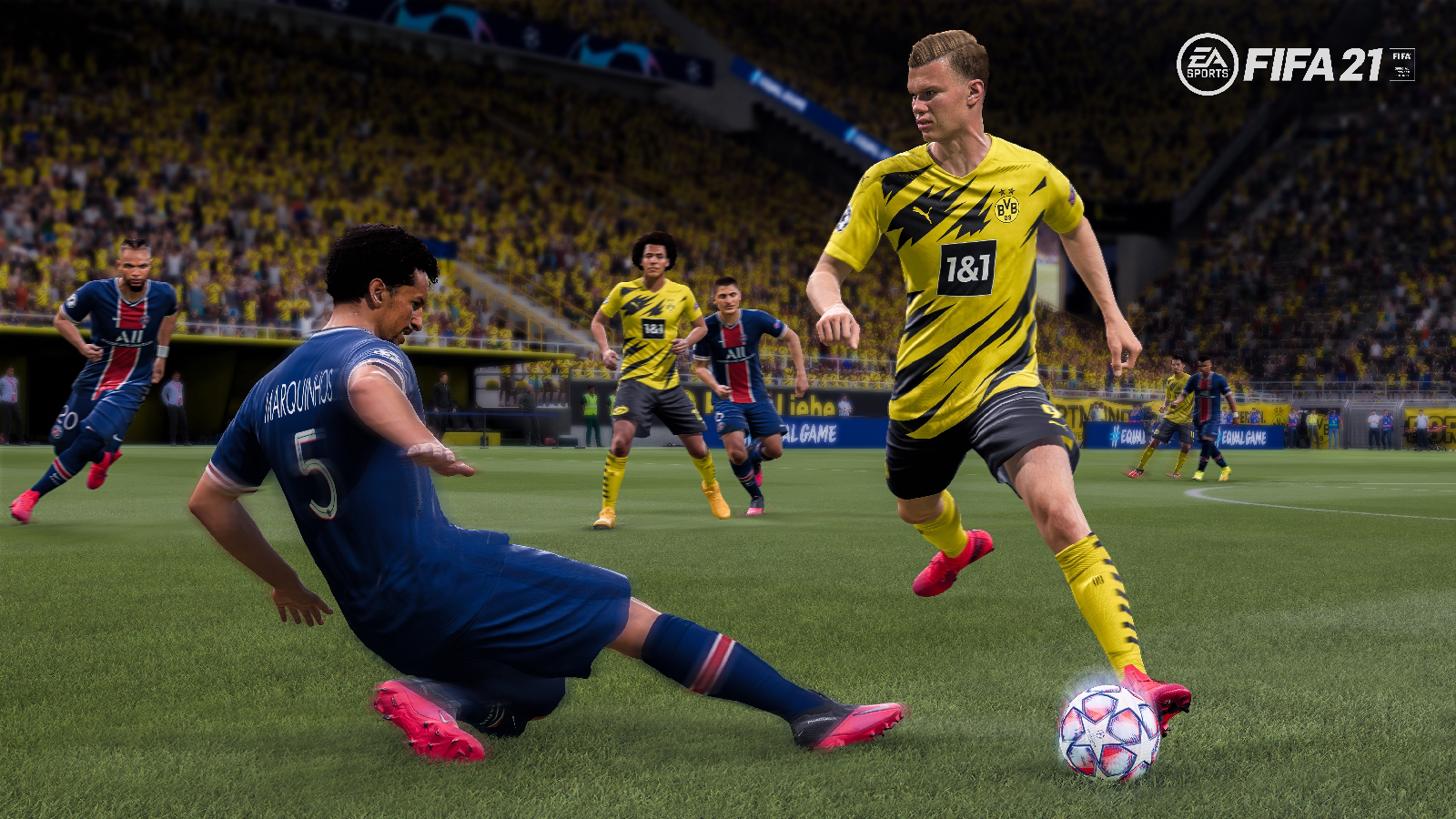 I'm on the side of the fence that looks forward to the annual installment of FIFA come September / October time, with the online side of the game being something I play religiously in my own personal downtime. I'm of that age now where the reflexes for things like online shooters isn't too great, but throw me on for a game of pro clubs where you have to work out the opponent's weak points and take advantage while you try to get those three points, and I am there loving it.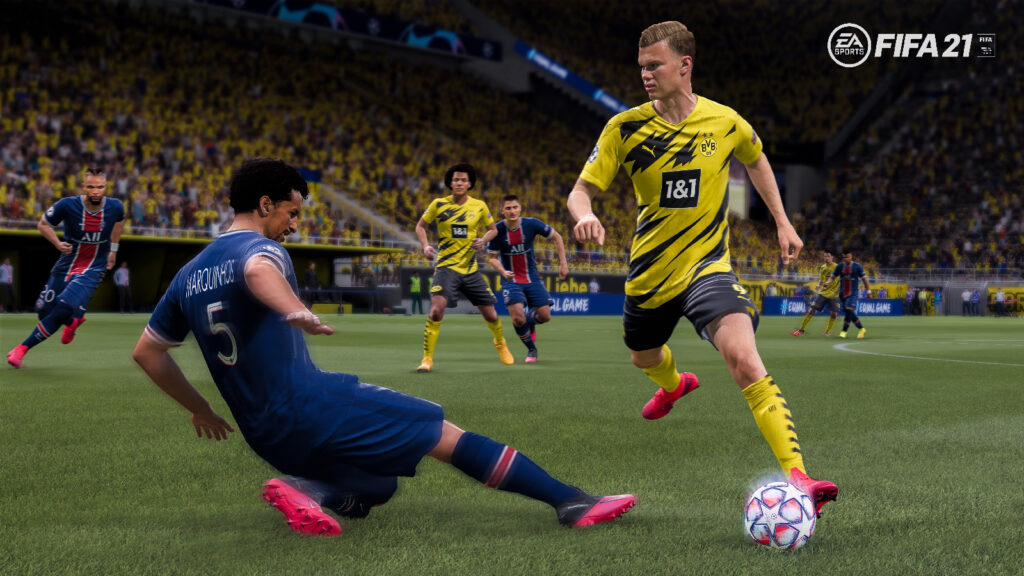 The standard modes return once again from last year. Ultimate Team, Volta, Pro Clubs, Manager/Player Career and the other less used ones by myself such as single & co-op seasons, to the many tournaments on offer too.
The few tweaks I've seen so far are things like Pro clubs now has a feature where you can rename and edit all the AI players in your team, along with club tactics there too. Other than that this mode is pretty much identical to FIFA 20. Ultimate Team is pretty much the same too, well at least to a guy who never dared take it online in previous games. One notable thing I became aware of and noteworthy mention to the tweaks seen in this mode is fitness cards are no more, with your team now being full fitness no matter what before every game. Stuff like co-op FUT, and tweaks to help offline players transition in a bit easier when taking the game online with division rivals has been looked at too, so hopefully, it's a lot more welcoming to you and helps see fewer cricket scores when coming against those actual players.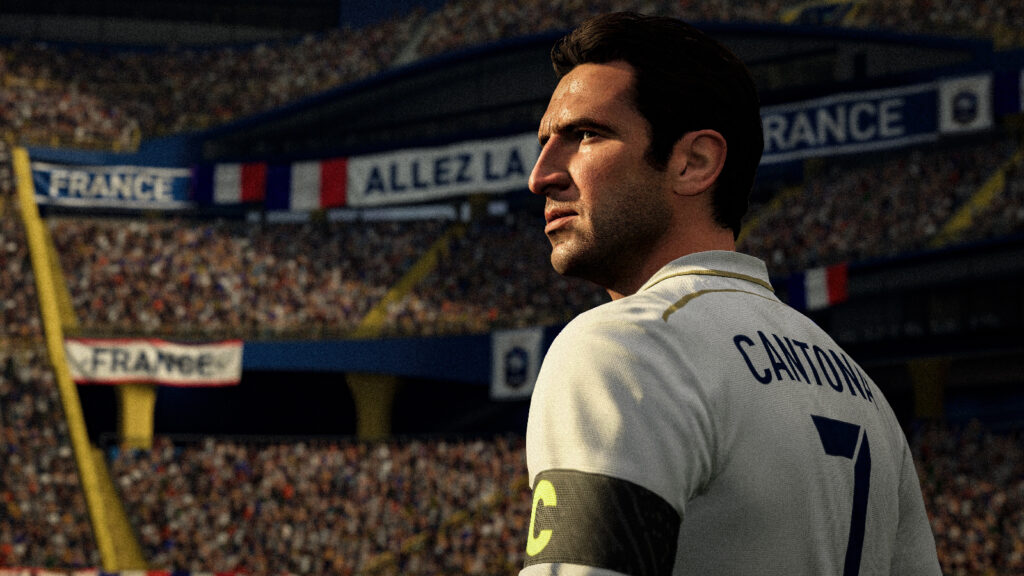 Career mode perhaps throws the biggest changes at regular players, with the smallest change seeing the option for a financial takeover right from the off, with the option of having up to 500 million quid sitting there for you to build the team of your dreams. In the mode itself, you can expect a bunch of new things such as loan to buy being an option on players when it comes to transfers, and things such as a much deeper side of getting the best out of the players with development and planning your weekly training before a big game, and getting your top players as fit and sharp as possible for that big game coming up. Player position changes are also a thing now too, so taking that player in his twilight years and converting him into a position that requires let's say less pace to repay his good years at your club and keep him around a bit longer is now a possibility. Other features can be seen in the image below.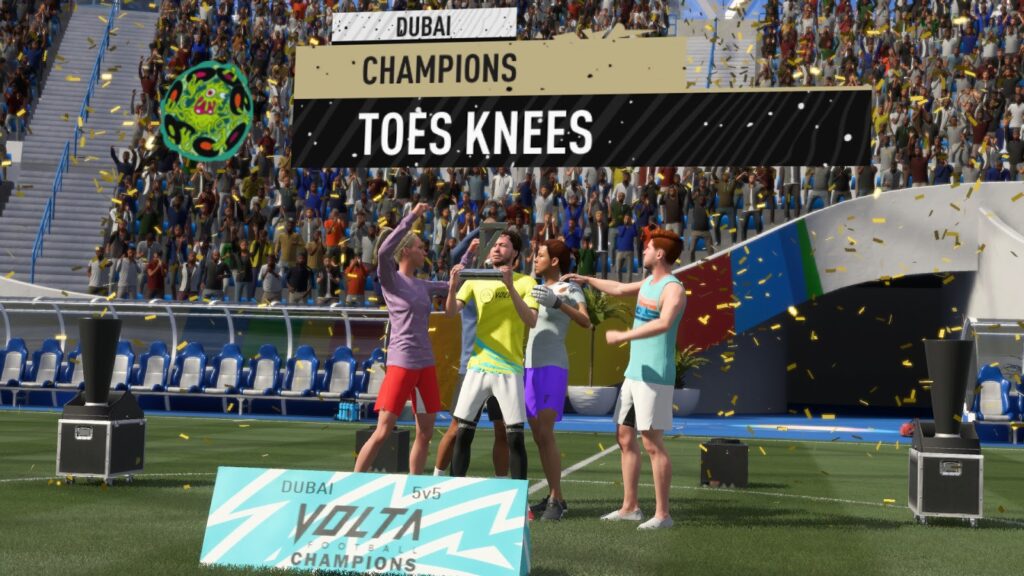 Volta football is still a mode I'm unsure of, with it coming in to take over from Journey mode last year, we see it here again with, of course, a few new tweaks like all other modes. You can take on a somewhat basic cinematic mode that is short and sees you taking your team around a few world locations to win a cup that seems to be centered around Kaka. It's over pretty soon, so is very much afoot in the door to the other ways of playing this mode and growing your team. Online you can tackle things solo or with up to four of your mates in the bunch of modes available, but I hit a few flaws when taking it online. One major thing was playing those with a terrible connection. In a game that requires skill and quick reactions to opponents using skill to find those few seconds to get a shot off, lag can suck out any fun you can expect to get here. Throw in the lack of any kind of kits, and unless you've taken the time to edit your team and likewise the person/people you match up with, games can be somewhat confusing when trying to pick out a teammate. It can become frustrating to the point you will just want to leave after a few goals have gone in and the red mist descends. Those who enjoyed this mode in the past though will be happy, just more of the same really
In terms of on the pitch, anything any reviewer writes in their review here will be pretty pointless within a week or two, with on the pitch stuff always getting updated if players voice their opinions enough about it. I've not really got anything bad to say about it so far personally, taking in a bunch of games in most of the modes on offer, it all feels pretty solid to me. Visually, it looks really nice, with the eldest Son even commenting how real it looked while he took his eyes off Fortnite for longer than three seconds over the weekend. Special mention to the song choices for the game this year too, they really hit it out of the park this year. I'm an older guy but have already been adding some of the songs I've heard so far to my liked playlist, so well done here EA.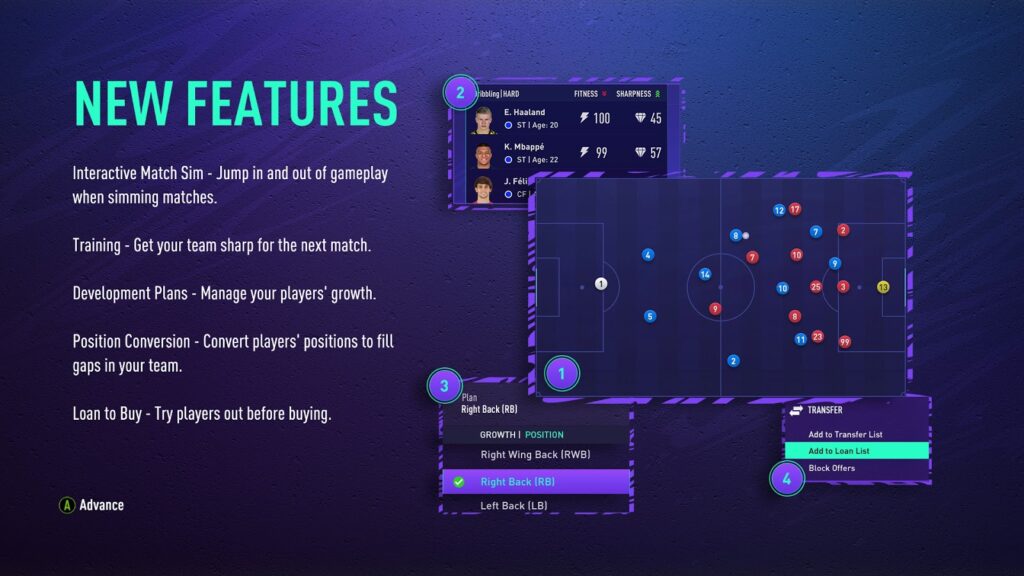 Overall: This review could be a long boring read if I just listed every single tweak and improvement, but it's just easier to say this to you, FIFA is decent this year. Sure, unless you really dig deep into all the things they've worked on away from all the shiny stuff your eyes see on the screen, not much feels like it's changed once you get your hand on your controller. That said I've lost 40+ hours in it so far and have really enjoyed myself, and that's all I ever really want from FIFA. If you're one of the people who cry "but why do you pay for the same game every year?" FIFA 21 won't suddenly pull you in and make you realize why we do it, but for your football fix, there is just nothing better out there (sorry PES players).
Comments
0 comments
SUPERHEROES WAR – THANOS SAVES SPIDER-MAN From Joker Squad – MARVEL EPIC BATTLE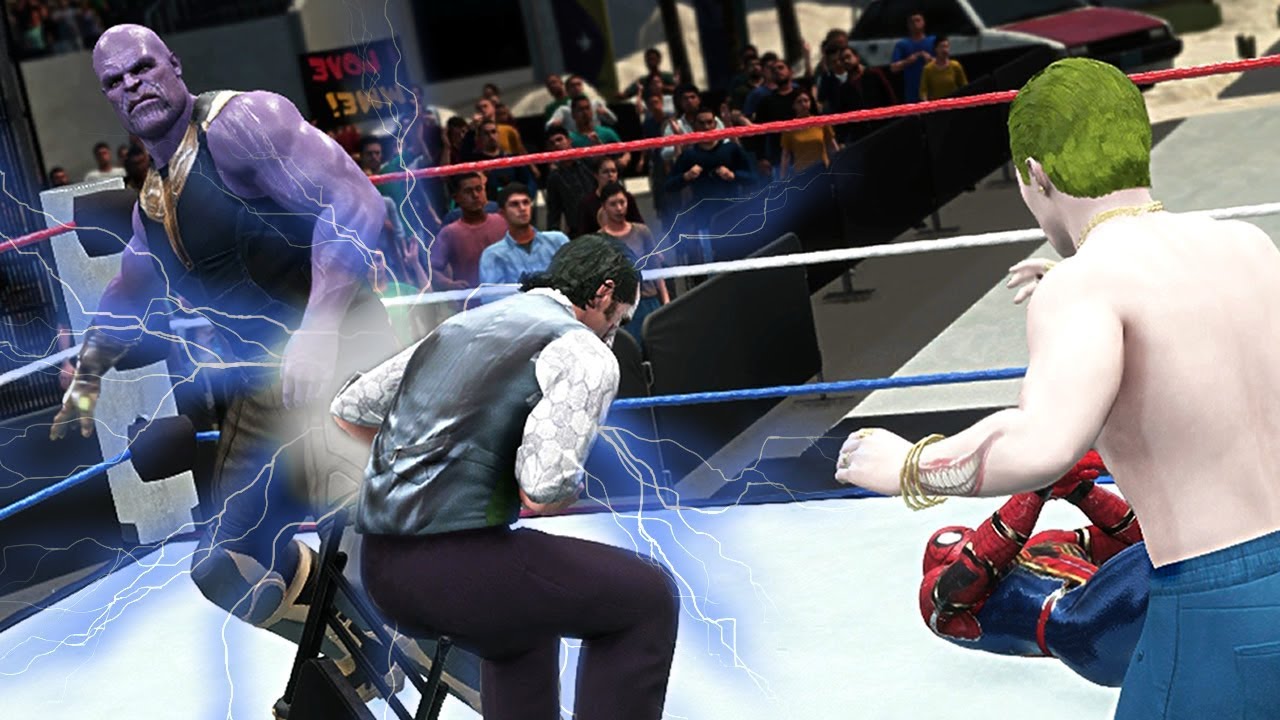 THANOS RETURNS To Save Spider-Man From Joker Squad in SuperHeroes WAR.

Welcome to ElementBattles! Fun Superhero Battles & infinity war videos suitable for all the family, including the kids! Request a battle! Leave a comment with which superheroes you want to see have an epic war!
Thanos was born as one of the last sons of the original colonists, Mentor and Sui-San. However, he was born misshapen and monstrous in comparison to the other Eternals, particularly his handsome and carefree brother, Starfox, and Thanos grew into a melancholy, brooding individual, consumed with the concept of death. More than any of his people, Thanos sought out personal power and increased strength, endowing himself with cybernetic implants until he became more powerful than any of his brethren. At some point, he was exiled from his community, although the accounts differ as to its cause. Some say it was because he committed a crime by being the first to create a weapon. Thanos himself once claimed that he vivisected his own mother in an attempt to investigate how someone consumed with death such as himself could have come into being.
More on Marvel.com: http://marvel.com/universe/Thanos#ixzz5JuWbbBk5
Spidermans real name Peter Parker. He has also been known as Friendly Neighborhood Spider-Man, the Amazing Spider-Man, the Sensational Spider-Man, the Spectacular Spider-Man, Spidy, Webhead, Webslinger, Wall-crawler, "Little Man"; formerly "the Amazing Octo-Spidey".
ideo featuring marvel & DC & Mirage characters!
visit http://marvel.com/universe/ for more info on super heroes.
SPIDERMAN VS IRON MAN – EPIC BACKSTAGE BATTLE https://www.youtube.com/watch?v=epKDQHSr_tA&t=201s
BATMAN vs. GREEN ARROW vs. THANOS – EPIC BATTLE https://www.youtube.com/watch?v=_IdmztOMXww
SUPERHEROES WAR 30 MAN – Hulk vs Spider-man vs Superman vs TMNT – MARVEL EPIC BATTLE |
Music by Tobu http://www.youtube.com/tobuofficial
Facebook http://www.facebook.com/elementgamestv
Thanks for watching element battles!
Comments
0 comments